Features
A Guide to DTG and Dark Shirts: Part 1
Printing on dark shirts can seem like a frightening undertaking in the beginning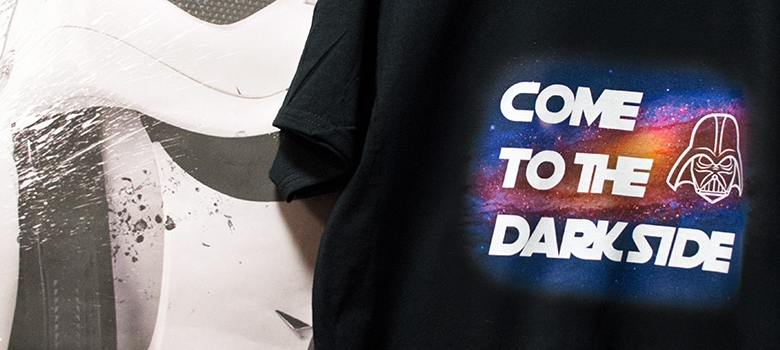 Do not underestimate the power of garment choice when printing on darks. To ensure your DTG printer is producing optimally and yielding crisp, vibrant prints for you and your customers, it's best to be picky about the types of items that you're decorating. Unfortunately, not all garments are created equal, which means some shirts do not hold DTG ink well. Keep in mind that the following items are not ideal for the DTG process due to their construction and composition:
Sweatpants
Hoodies/sweatshirts
Polyester performance wear
Garments made of less than 50 percent cotton
For the best print and washability results, choose a T-shirt style that is made from 100 percent combed and ringspun cotton.
Be mindful of your color choices, too – shirts with the words "heather," "antique," or "ash" in their names usually contain polyester, which may affect the final print results.