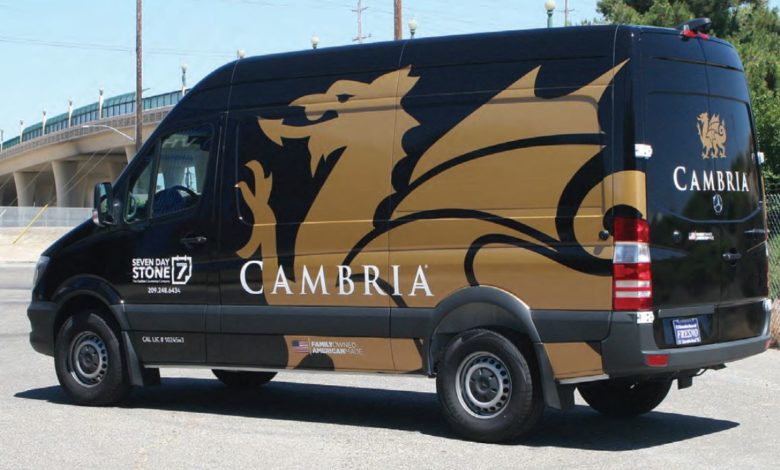 We get a fair number of requests for estimates on full color change wraps, but we turn these down. Some might be quick to scoff at turning down work, but this is an important topic to discuss.
I will preface this to say that we do partial color change wraps—give me a hood wrap, roof wrap with or without a sunroof and antennae wrap, or a spoiler wrap and I'll do those all day long. What our company doesn't do is full bumper to bumper, take apart the car, and wrap all the visible surfaces in a new color.
It's an important topic to discuss because there seems to be a misconception that to be a vehicle wrapper you have to do all types of wraps, and that's simply not true. We've done enough full color change wraps over the years to know our limitations.
Choosing to be great in your field means that you should know your strengths and weaknesses, that you should have the proper tools and experience using them, and that your facility is set up for the type of service you offer.
If we took on full color change wraps just because they're a form of vehicle wrapping, we would be taking time and resources away from the commercial wraps that we specialize in. Interrupting our workflow, slowing our install times, and making our shop less efficient does not make economic sense.
Now, let's take a look at the differences between commercial wraps and color change wraps. When we wrap a commercial vehicle for advertising and brand identification, we're almost always working with the same type of media. We're so familiar with it after years of use that we know how the material will respond to an obstacle before we even get to it. The 8548 laminate, for example, is PVC free, which helps prevent browning on horizontal surfaces because of acid dew issues in our area so there's no guesswork on what will give our customers the best results.
When you do full color change wraps, you'll need to work with many types of materials because the amazing variety offered by manufacturers means that customers have a lot of options. Gloss, matte, carbon fibers, chrome, and metallic films have unique characteristics and require different techniques, and tools, for proper installation.
While customers still have an expectation for high-quality workmanship, they are also aware that a commercial wrap will often have seams or even small blemishes, but that they are much less visible because of the noise of the design or advertisement. Graphics are tucked and wrapped around edges, but door jambs and other detail areas are not typically wrapped because minimal vehicle parts are removed. Rule of thumb that I've heard on commercial wraps, is that if it takes more than 15 minutes to remove, you wrap around it.
Expectations on color change wraps are much higher. Panels are wrapped seamlessly, and door jambs and other areas with visible body color are completely wrapped. Color change wraps are often both a personal statement and protection of the underlying paint, so the customer wants a product that is as flawless as possible with no damage to the vehicle's surface.