News
Wrapmate Unveils Commercial Dealership Program
The program offers dealerships an end-to-end ordering platform for dealers to sell vehicle graphics at the point of purchase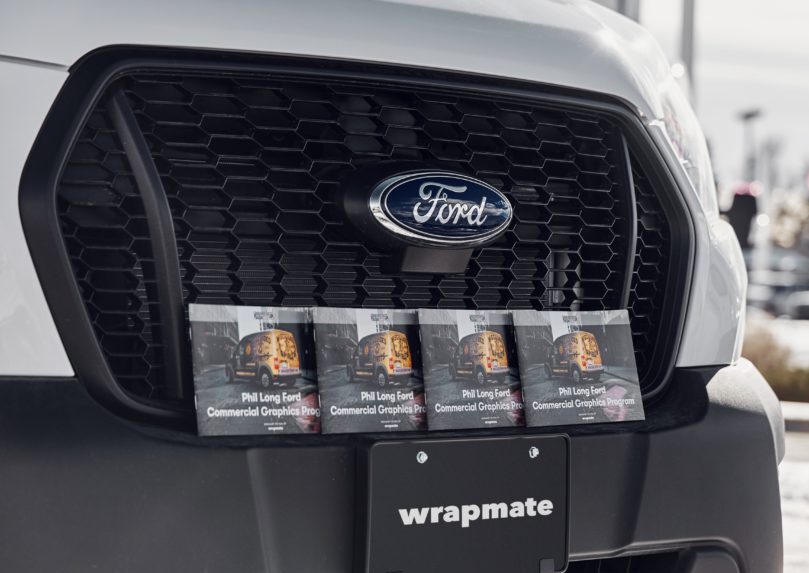 (Image courtesy Wrapmate)
Wrapmate, an end-to-end digital platform for graphics projects, announces a new custom product offering specifically for commercial vehicle dealerships.
According to the company, the program offers dealerships an end-to-end ordering platform that creates a digital experience for dealers to sell vehicle graphics of all sizes directly to customers at the point of vehicle purchase.
When a commercial vehicle customer visits a local dealership to purchase their desired van or truck, the salesperson can then offer the customer any graphics package through a portal powered by Wrapmate. Exact pricing is shown instantly for any graphic or wrap size across each vehicle.
"We are beyond excited to provide commercial dealers all across the U.S. with the effortless ability to offer wrap and graphic products to their customers," says Javier Lozano Jr., CMO of Wrapmate. "With Wrapmate providing each individual dealership with all the tools they need to successfully sell graphics at the point of purchase, we're confident that graphics will become the most popular ancillary product for dealers as well as a great source of commission for individual sales reps."
Wrapmate pilot program
After six months of piloting the program with dealers across the U.S., the company says that early dealer groups have seen success so far.
"Since joining Wrapmate's commercial dealership program, presenting customers with wraps and graphics at the point of vehicle purchase has been simple and seamless," remarks Eric Roberg, sales manager at Phil Long Ford of Denver. "Thanks to this turnkey solution Wrapmate has created, we've already completed a 10-vehicle graphics project for an Australian mining company."
Additionally, Adam Elenes from Velocity Vehicle Group states, "Although we're very new to the dealer program, we're already seeing early signs of success. Within our first month of launch, we have a deal in the pipeline to complete wraps for 100 vehicles through Wrapmate's platform. We're looking forward to completing this order along with many others in the near future."