News
Trotec to Host Grand Opening of New Center in New Jersey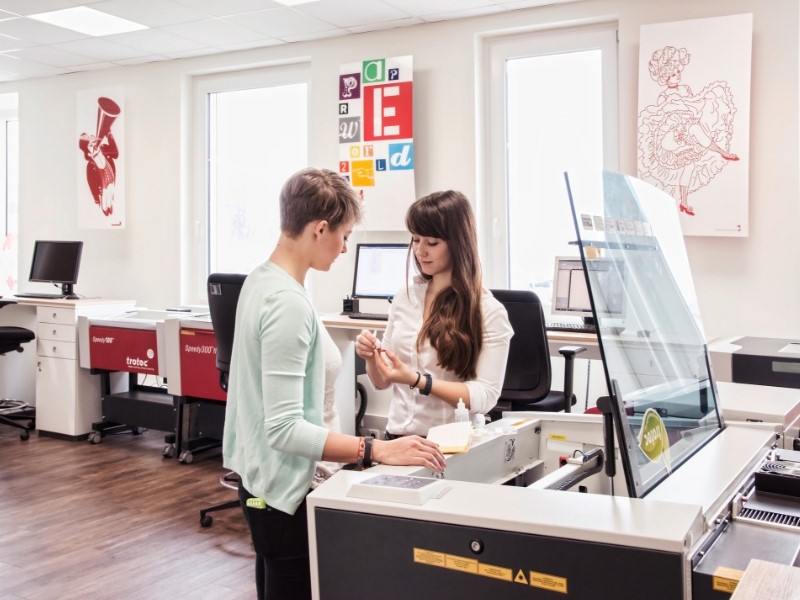 Trotec Laser announces the opening of its new regional service and support center in Edison, New Jersey. On April 8, the company hosts a grand opening and invites guests in for a tour of the new facility, demonstrations of its laser equipment, and opportunities to learn more about how lasers work and what they can do.
The new service and support center will be used for individual product demonstrations, open houses, educational workshops, and materials testing. It will house several of the company's laser systems, a variety of laser accessories, and select laser marking equipment. Visitors can also see a range of products created using a laser.
The company will be taking several measures at the event to minimize the spread of the COVID-19 virus, including adhering to local health and safety guidelines, observing social distancing procedures, limiting the number of attendees and staff members in the facility at one time, and adopting stricter sanitation procedures. Masks and hand sanitizer will be available onsite. More information on the company's COVID-19 health and safety guidelines can be found here.
Trotec Laser president Warren Knipple says the company has more than doubled its number of locations in the past five years as part of a strategy to provide more training, better technical support, and easier access to the company's growing team of laser experts.
"The new service and support center will play an important part in broadening the resources, information, and support we offer before, during, and after a laser purchase," says Knipple. "A Trotec laser is a powerful technology and business tool. We want to provide our customers with the knowledge and skills they need to take full advantage of the opportunities that their lasers provide."
Other regional sales and support centers are located in Arizona, Florida, Georgia, Illinois, Michigan (U.S. headquarters), North Carolina, California, Texas, Virginia, and Washington. Four additional distribution centers—located in New Jersey, Texas, Illinois, and California—are dedicated to the company's line of laserable and engraving materials.
Contact Trotec Laser at 866-226-8505 or click here to register.