News
THE NBM SHOW Breakaway Sessions Announces Presentations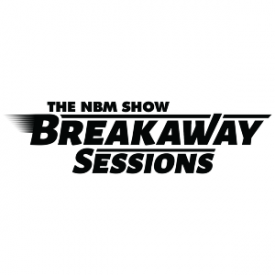 Get the critical information you need to weather the current storm and strengthen business operations.
THE NBM SHOW Breakaway Sessions announces the first round of presentations for Session #1: Let's Get Back to Business!, a free online exhibit and educational event on Wednesday, May 20. Industry professionals will teach a variety of business and educational topics geared toward the graphics market.
Presentations to date include:
Designing and Marketing for Sublimation Success
Presented by Conde Systems Inc.
Stay in Business with a Greater Online Presence and Why is Color Management So Hard?
Presented by Mutoh America
Navigating Financing During Challenging Times
Presented by CIT
Don't "Panic Procrastinate," Now is the Time to Sort Your Pattern Library
Presented by Pattern Room Sales Pty Ltd
New Solutions for Your Business with Epson DTG and Sublimation Printing
Presented by Imaging Spectrum
How to Prepare for the New Normal
Presented by HP
Marketing on a Limited Budget
Presented by Hirsch Solutions Inc.
Masks, Maintenance, and Marketing
Presented by GSG
Broaden Market Reach with Photo Engraving and Other Processing Tips
Presented by Trotec Laser Inc.
DTG Printing – 10 Things You Should Know Before Buying
Presented by Epson America
Evolving with Essential Markets for Heat Transfers
Presented by STAHLS'
Ramping up Your Laser Business: Finding Real Success Post Pandemic
Presented by Epilog
Digital Transformation: The Action Plan You Need to Keep Business Growing
Presented by Square Inc.
How to Launch Successful Online Apparel Fundraising Stores
Presented by InkSoft
Sandcarving: Use Your Techniques as Marketable Choices
Presented by IKONICS Imaging
In addition to live video classroom presentations and a kick-off panel discussion, registration to the free event includes unlimited access to an interactive exhibit, live chat, and more. For those that cannot tune in on May 20, unlimited access to the presentations and exhibits will be available for 30 days after the event.
Title Sponsors for the event include CIT, Epilog, Trotec Laser Inc., Epson America, GSG, and STAHLS'.
Presenting Sponsors for the event include Conde Systems Inc., Digital Art Solutions, HP, Hirsch Solutions Inc., IKONICS Imaging, Imaging Spectrum, Mutoh America, Pattern Room Sales Pty Ltd, and Square Inc.
Click here to learn more and for a full exhibitor list.