News
ShopBot Tools Transitions to Employee Ownership Trust
The CNC machine company restructures to promote long-term success for company, employees, customers, and shareholders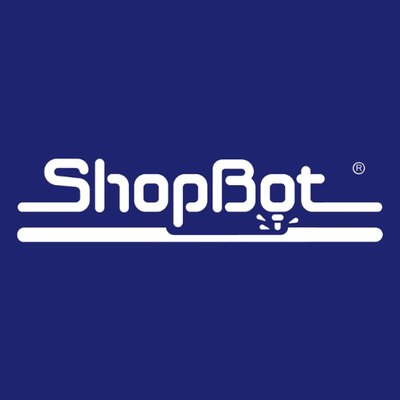 ShopBot Tools, a producer of computer numeric controlled (CNC) machines, restructures as an employee ownership trust (EOT). Founder and board chair Ted Hall says the move is designed to position the company for long-term success by empowering employees and providing liquidity for shareholders.
ShopBot is the 14th company in the U.S. to establish an EOT, a relatively new form of employee ownership in the U.S. that has been popular in the U.K.
"The EOT is a vehicle to keep ShopBot thriving, innovating, and active in the community while rewarding the people who have built it over the years including recognizing shareholders' investment," says Hall.
A professor of neuroscience at Duke University, Hall built plywood boats in his spare time, but he was frustrated by the amount of time it was taking to cut the panels with hand power tools. Hall designed his own CNC tool and began spending more time designing tools than building boats. Hall founded ShopBot 25 years ago and has grown the company to 35 employees.
Wanting the company to thrive for the long term, Hall began exploring employee ownership options. He ultimately decided on an EOT with help of consultant Anne-Claire Broughton, Principal of Broughton Consulting and founder of the North Carolina Employee Ownership Center (NCEOC), and Chris Michael of EOT Advisors, who has been instrumental in bringing EOTs to the U.S. Attorney Bill Kaluza of Fahrenheit Advisors also played a key role in structuring the transaction.
An EOT is a trust that holds the stock of a company as a group, not as individuals. Employees participate in the financial benefit of ownership by regularly receiving a payout of a portion of the company's operational earnings, much like a dividend. Unlike in an employee stock ownership plan (ESOP), the most common form of employee ownership in the U.S., employees do not receive individual equity in the company as part of a retirement program. The ShopBot EOT creates an Employee Governance Committee to help structure employee voice and engagement.
"EOTs are a great option for companies that are too small for an ESOP. They are a flexible and dynamic way to engage and reward employees," says Broughton. "We are thrilled that ShopBot has become this first EOT in North Carolina, and hope that other companies will consider this model as their founders look to exit."
The EOT helps position ShopBot for long-term growth and success, affirms Jeanne Taylor, ShopBot CEO, and will build on the company's efforts to create an engaged employee culture.
"We've had strong growth coming out of the pandemic, and we have a fantastic team of employees making it happen," says Taylor. "The EOT will only make our culture stronger."