News
Mactac Spartanburg Receives ISO Certification
The company's Spartanburg, South Carolina, facility has earned ISO 9001:2015 quality management certification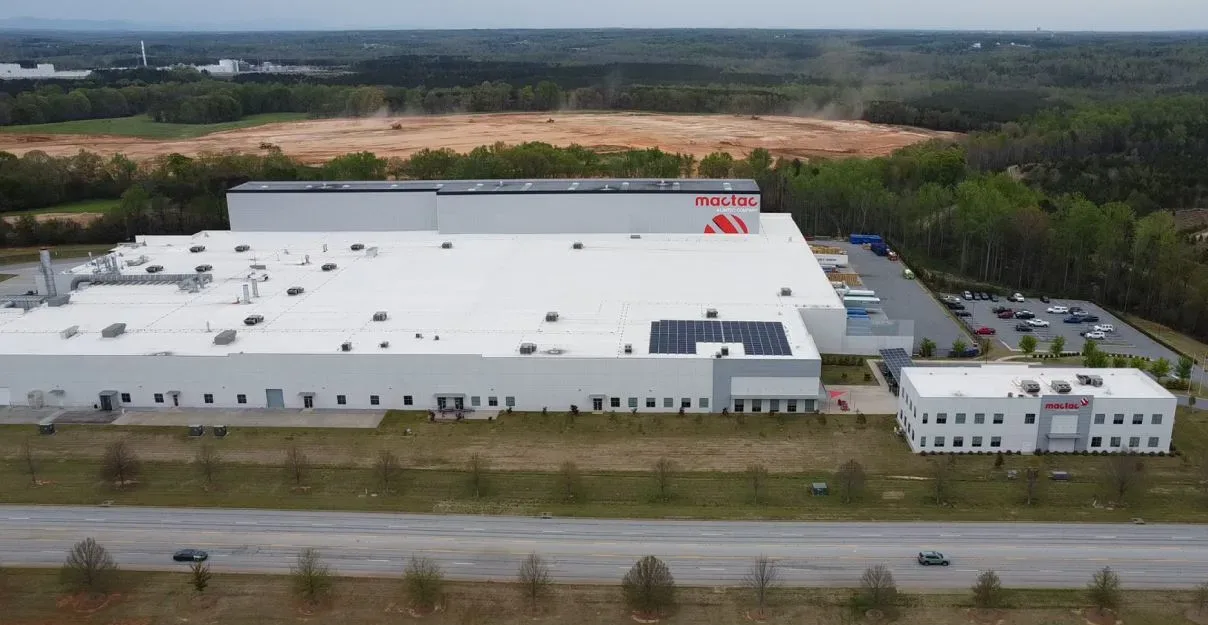 Spartanburg, South Carolina facility (Image courtesy Mactac)
Mactac, a LINTEC company and supplier of pressure-sensitive adhesives, announces that its Spartanburg, South Carolina, facility has earned ISO 9001:2015 quality management certification.
ISO 9001 is an internationally recognized certification standard for quality management systems. It provides guidance for companies that aim to ensure products and services consistently meet quality requirements.
"Having the ISO 9001 certification signifies that Mactac has a systematic quality management system in place and that it is working," says James Houser, Mactac Spartanburg quality assurance manager. "This is a big deal for our customers. It assures them that Mactac has knowledgeable, trained, and experienced operators who are dedicated to producing quality products. It also provides a foundation for a quality-driven future."
According to the company, its quality management system is designed to consistently meet the needs and expectations of its customers. It is said to follow standardized policies and processes and incorporates review and measurement processes, an improvement process, corrective action processes when needed, and customer feedback.
"We believe quality is the responsibility of every employee," says Jennifer Zenar, director of quality, Mactac. "Our teams work together to ensure the highest levels of quality — and that begins and ends with our management systems."
The Spartanburg facility, at 350,000 square feet, produces a wide range of pressure-sensitive adhesive products for the wide-format graphic and roll-label markets. It also serves as a centralized North American product shipping hub. In addition to Mactac Spartanburg, Mactac holds the ISO 9001:2015 certificate at its Columbus, Indiana; Scranton, Pennsylvania; and Minneapolis sites.