News
LA Apparel Ordered to Close After 300 COVID-19 Employee Cases, Four Deaths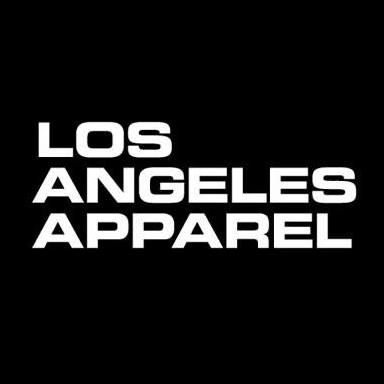 Following an investigation into four COVID-19 deaths of Los Angeles Apparel employees, the Los Angeles County Department of Public Health (DPH) ordered continued closure of the downtown L.A. garment manufacturer, which now has more than 300 confirmed cases of the virus among its workers.
DPH originally shut down operations at the plant on June 27 after finding violations of mandatory public health infection control orders. The new order mandates the continuous closure of this facility and it follows a series of actions intended to mandate Los Angeles Apparel to adhere to health orders.
"The death of four dedicated garment workers is heartbreaking and tragic," says Dr. Barbara Ferrer, the director of the Los Angeles County Department of Public Health. "Business owners and operators have a corporate, moral and social responsibility to their employees and their families to provide a safe work environment that adheres to all of the health officer directives—this responsibility is important, now more than ever, as we continue to fight this deadly virus."
Three deaths occurred in early June and one death occurred in early July.
"Our paramount concern is for the safety of all employees and their families, and the department will continue to actively monitor Los Angeles Apparel and other manufacturing worksites to fully implement the infection control and distancing safety requirements at work environment for all employees," Ferrer adds. "Our department is moving to accelerate our response to these situations, and we need the full cooperation of the business community to do so."
At this time, Los Angeles Apparel is under orders to remain closed until it can show the facility is in full compliance with public health mandates.
In a July 18 Instagram statement, the garment manufacturer outlines the steps and procedures it took to combat the virus.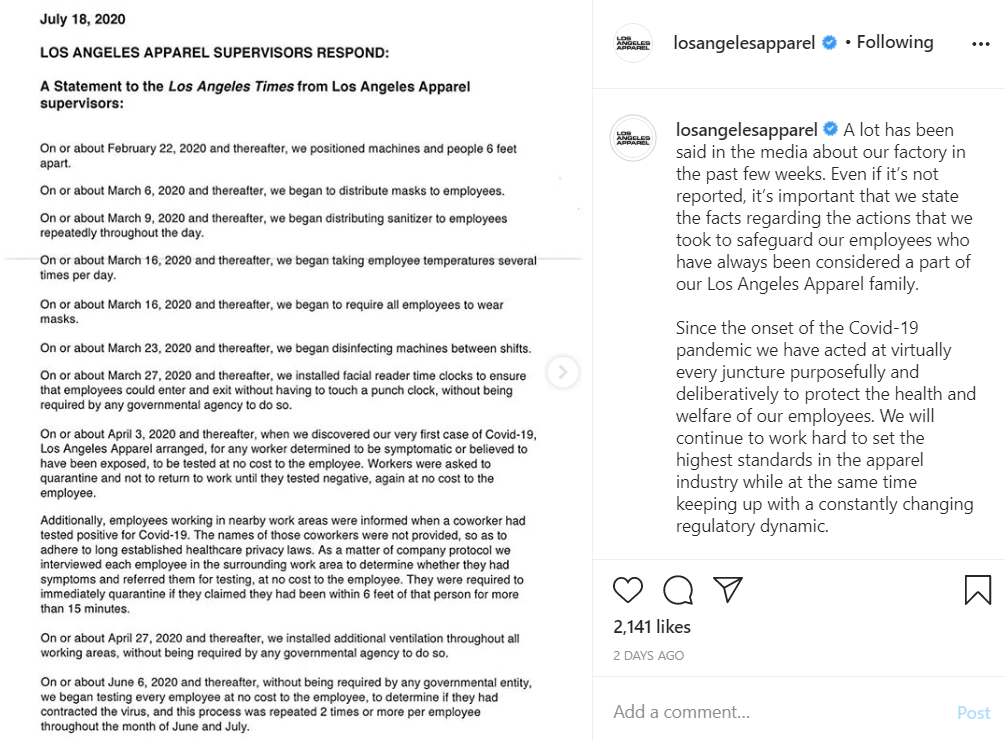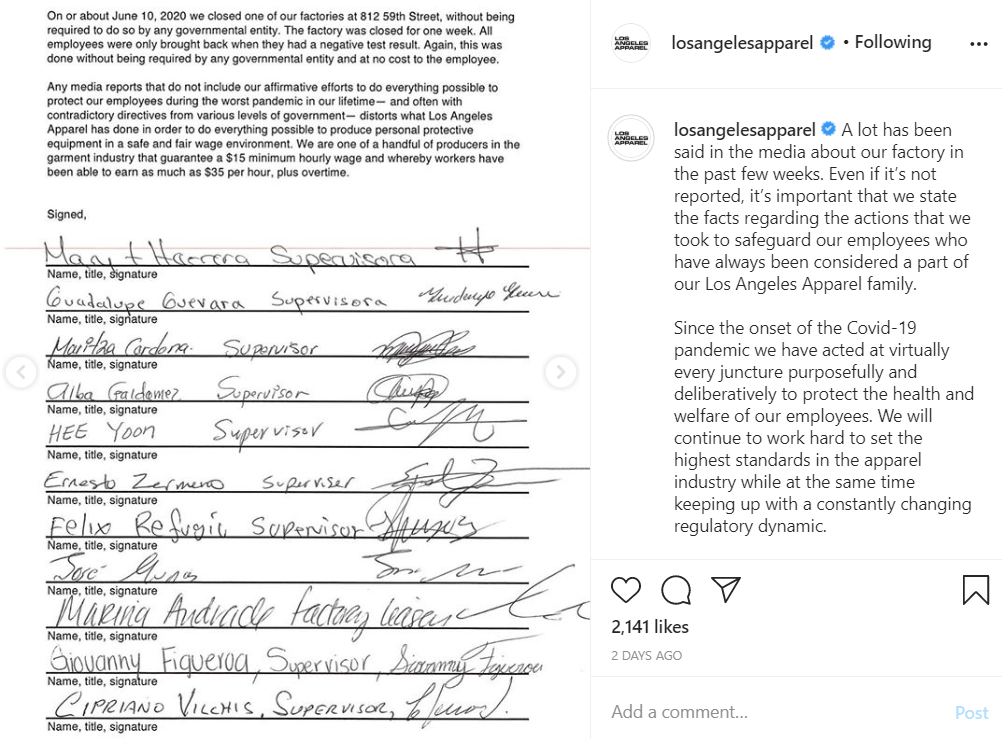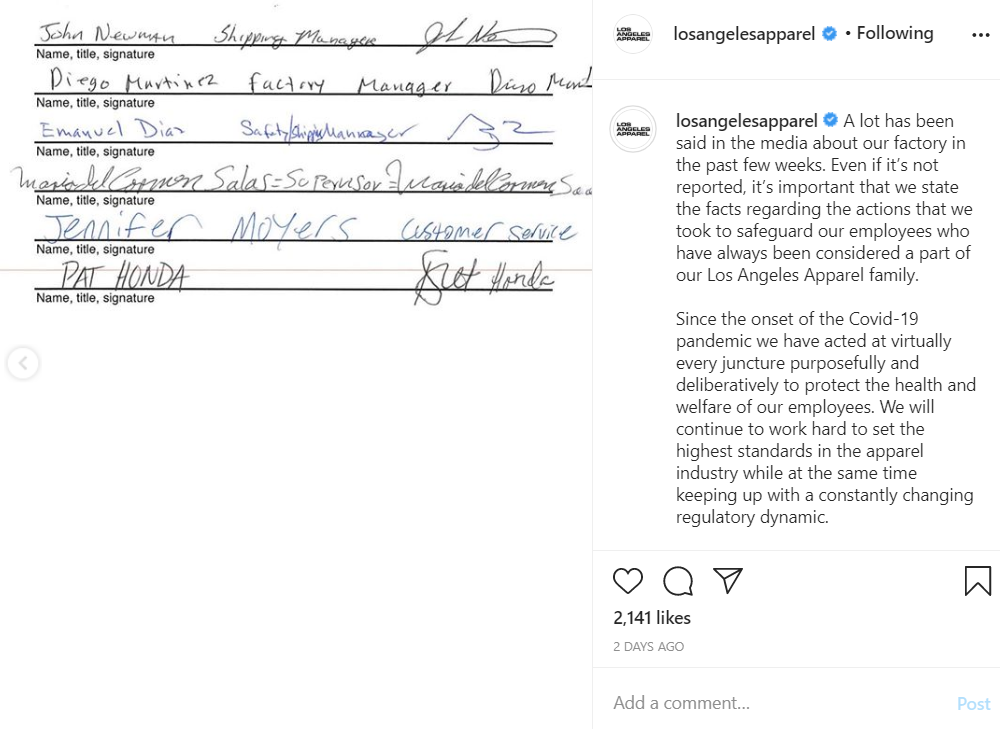 Find further details on the garment manufacturer's closing via DPH's press release here.