News
ISA Cancels Sign Expo 2020
The board of directors met the week of May 11 and voted to cancel the event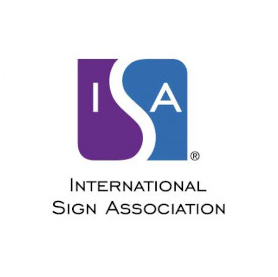 International Sign Association, COVID-19
The International Sign Association's board of directors announces the cancellation of its International Sign Expo 2020, which was initially re-scheduled for Aug. 22-25. After the group met this week, it voted against hosting this year's event.
When ISA first postponed the scheduled spring event, it says it did so "when information was changing rapidly" and "believed that the impact of 'flattening the curve' would result in a return to normalcy and safety much more quickly than it has."
The statement from the organization continues, reading, "While we won't be able to gather as a community in 2020, we're jumping right in to focus on ISA International Sign Expo 2021 in Las Vegas, NV!"
Hear more from ISA president and CEO Lori Anderson.