News
Minuteman Press Makes Culture100 List
The company receives the recognition for its company culture, based on Minuteman Press franchise reviews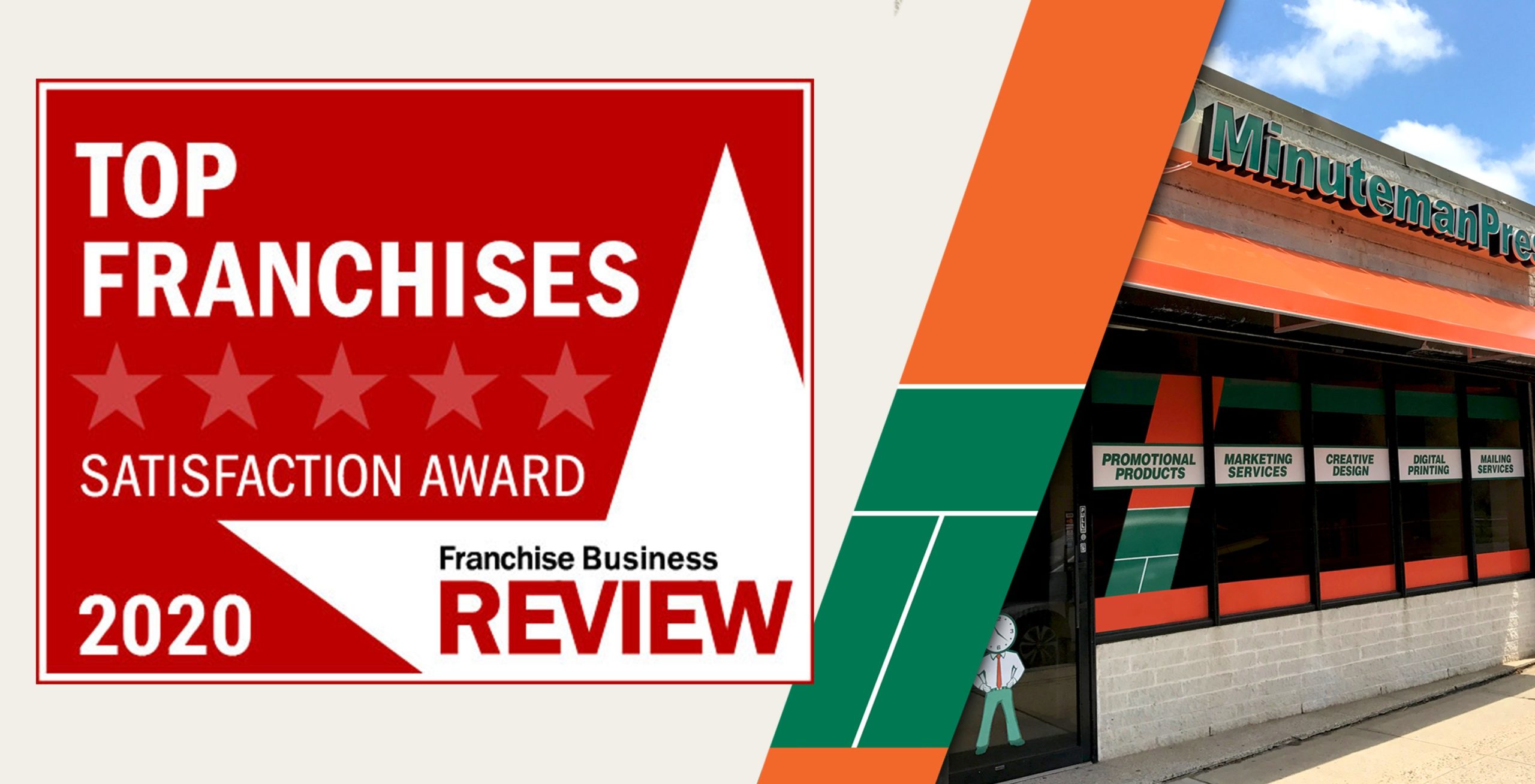 Minuteman Press Franchise Business Review 2020 Award
Minuteman Press International, a design, marketing, and printing franchise, makes the Franchise Business Review's first annual "Culture100" list. The list recognizes the top 100 franchise brands in a 2020 report on the Best Franchise Cultures.
"We are proud to be recognized by Franchise Business Review for Best Franchise Cultures, especially since this is based entirely on direct feedback from our incredible owners," says Nick Titus, president, Minuteman Press International. "I would like to credit our franchisees as well as our corporate and regional teams for working together to create such a positive franchise culture."
Minuteman Press International provides its franchise owners with full training on today's printing industry and the Minuteman business model, as well as local support and marketing programs. In the Franchise Business Review survey, Minuteman Press was highly rated and regarded by owners as having strong core values.
Minuteman Press was among over 300 franchise brands that participated in Franchise Business Review's research on the best franchise cultures. Minuteman Press franchisees were surveyed on 33 benchmark questions about their experience and satisfaction regarding critical areas of their franchise systems, including leadership, training, support, the franchisee community, and work/life balance.
During the COVID-19 pandemic, Minuteman Press has provided support to its franchise owners, including the company-wide launch of Bounce Back USA.
"Many franchise organizations 'talk the talk' when it comes to culture, but it's clear that they don't all 'walk the walk,'" says Eric Stites, CEO of Franchise Business Review. "A strong culture doesn't just happen within a company—it has to be designed, built, and constantly maintained. The franchise companies that have the honor of being named to our first-annual Culture100 list are clearly among the best of the best franchises in the business."
Franchise Business Review performs independent surveys of franchisee satisfaction and provides franchises rankings based solely on actual franchisee satisfaction and performance.