News
EFI, Canon, Ricoh, HP Withdraw from Drupa 2021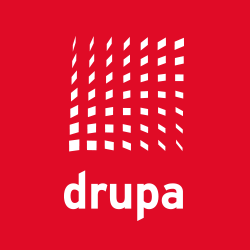 As uncertainty continues to surround the COVID-19 pandemic, several companies have announced their withdrawal from drupa 2021, an international trade event for the printing industry, scheduled for April 20-28 in Düsseldorf, Germany, next year. The latest announcements come from Electronics for Imaging (EFI), Canon, Ricoh, and HP.
EFI cancels its plan to exhibit at the trade show out of an abundance of caution for employees, customers, and partners.
"Our company has a long, positive history with drupa, as do I personally, having also run two companies that have been major drupa exhibitors in the past," explains EFI's chairman and CEO Jeff Jacobson. "The show has always represented some of the best of what can be accomplished at an in-person event for the global print industry. But, with the limited amount of knowledge anyone can have right now about what conditions will be for public gatherings early next year, withdrawing from drupa 2021 is an unfortunate albeit prudent decision."
In light of the significant disruptions COVID-19 has caused for in-person events and EFI's own sales operations, it has hosted and will continue to host remote events and demonstrations for customers and prospects.
"All of us at EFI look forward to future drupa events beyond 2021, and to other industry trades shows, once the world has clearly moved past the current pandemic," Jacobson adds.
In the meantime, the company has also established activities such as EFI Engage, a virtual event for customers being held in January in place of the annual EFI Connect users conference.
A LinkedIn post by Canon Europe's director of graphics and communications, Mark Lawn, states that Canon made the decision to withdraw based on "concerns and risks involved in traveling and gathering large groups of people at this point in time."
He adds that "Drupa has always been an important date in the diary, and it has given us the platform to truly show the full breadth of Canon's offerings…Our business plans have been challenged a lot in 2020. We've adjusted projects, refocused business priorities, and we've had to address how we can connect with the print community when face-to-face meetings have been compromised."
He closes the post by saying, "We are adamant to make sure this doesn't leave a gap in our connection to the industry and look forward to seeing drupa's proposal for its virtual event."
Messe Düsseldorf, the organizer of drupa, recently announced a digital event called drupa Preview, which will offer teaser videos at regular intervals, featuring international speakers highlighting themes to be addressed at the drupa forums 2021.
In a statement on its website under the Events > drupa 2021 section, Ricoh states, "Ricoh has announced that it will no longer be participating in drupa 2021 in Düsseldorf. Ricoh has always highly valued the opportunities that drupa has brought us over the years and has not taken this difficult decision lightly. We aim to provide details of new client engagement initiatives shortly."
And, in a statement to Printweek, an HP spokesperson says, "In light of the COVID-19 pandemic, the health and safety of our employees and customers remains our highest priority, and therefore HP will not have a physical presence at Interpack and drupa 2021."