News
EFI Announces 2021 Online Engage Conference
EFI reinterprets Connect conference experience in new series of informative, online sessions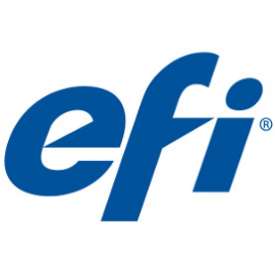 (Image courtesy EFI/ Electronic for Imaging)
Electronics For Imaging (EFI) announces it will offer a new EFI Engage Conference online next January. The event aims to educate customers on how they can increase efficiency, improve performance, and capture new market opportunities.
Sessions will cover a broad range of technologies, offering instruction on EFI products and inkjet printing solutions. The virtual conference will also provide intensive packaging training with in-depth instruction on integrated workflow automation for corrugated and flexible packaging, labels, and folding cartons.
Attendees will have access to executives, networking opportunities, in-depth best practices, and training sessions. The sessions will be available in multiple languages.
"EFI puts an extraordinary amount of time and energy into offering one of the world's best print and packaging education programs for our annual Connect users conference. Given the uncertainly involved with safely executing in-person events and the careful planning it takes to assemble top-tier content for customers, having a virtual conference in 2021 is the best option to deliver the valuable information that has become the hallmark of the Connect experience," says Ken Hanulec, vice president, Worldwide Corporate Marketing, EFI.
Beginning on Jan. 25, 2021, the event will be held on six days over the course of two weeks. Compared with Connect event, Engage will feature shorter individual sessions spread out over a longer number of days.
Participants can expect to get detailed information on choosing the right technologies to navigate uncharted markets and maintain business continuity. Classroom-style educational tracks will highlight the latest advancements and newest features in integrated print and packaging workflows. Attendees can learn from their peers as well as through virtual think tanks and roundtable discussions.
Attendees will be able to gather the precise, market- or application-specific details they need for their business success through Engage's virtual labs, one-on-one meetings with EFI executives, and through the voice of customer sessions.
Visit www.efi.com in September for more details on the EFI Engage Conference.