News
2021 Edition of Drupa Canceled
The event goes online as virtual.drupa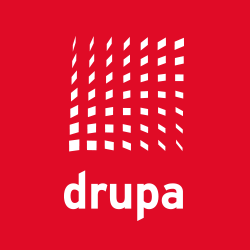 Following close consultation with exhibitors and partners, drupa announces its 2021 in-person event, scheduled for April 20-28, is canceled due to the impact of the COVID-19 pandemic.
With the cancellation, organizers offer virtual.drupa, a four-day digital event from April 20-23, 2021.
"The pandemic has caused great uncertainty among exhibitors and visitors regarding participation in drupa 2021. Travel restrictions and budget pressure have increasingly intensified the situation in the print industry," explains Erhard Wienkamp, managing director of Messe Düsseldorf, the organizer of the trade show. "We have made this decision together with our partners who support this step. It was preceded by a detailed process of considering the current conditions and the needs of the industry."
Launched in October, the drupa preview platform offers a look inside what virtual.drupa will look like. It allows companies to showcase themselves and their offerings virtually, as well as connect with contacts.
The news comes after several exhibitors announced their withdrawal from the event.
The next in-person event occurs as scheduled from May 28-June 7, 2024, in Düsseldorf, Germany.