News
2 Regular Guys Podcast Announces 11th Annual REGGIE Awards
Nominations are open until Nov. 9, 5 p.m. CT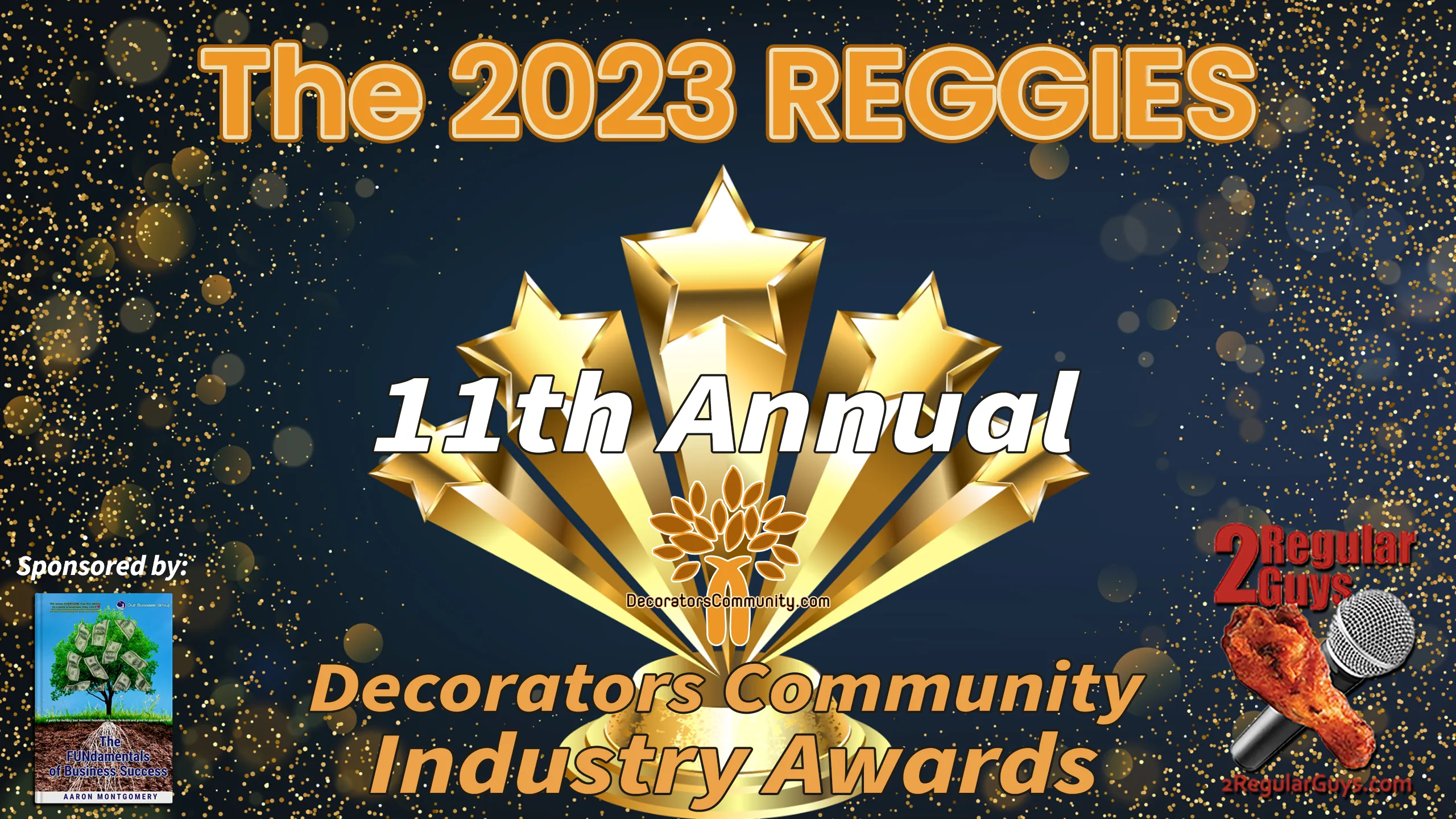 (Image courtesy 2 Regular Guys Podcast)
The 2 Regular Guys Podcast, a voice in the garment and product decoration industry, announces the 11th annual REGGIE Awards on the live show.
This year, the awards come with revamped categories and a renewed focus on celebrating the people, services, and companies that make this industry so vibrant.
"The REGGIE Awards have always been about recognizing the best in our industry. This year, we've freshened up the categories to better reflect the dynamic changes and innovations happening around us," says Aaron Montgomery, co-host of the 2 Regular Guys Podcast and co-founder of Our Success Group.
2023 categories have been streamlined, focusing on key areas such as:
Fresh Impact Product Award: Celebrating products that have made a notable difference in the industry
Customer Care Spotlight Award: Highlighting companies and individuals who go the extra mile in customer service
Industry Education Excellence Award: Recognizing the best educational sources, both online and offline
Decorator's Hub Trade Show Award: Honoring events that foster networking and education within the community
"By refining our categories, we aim to spotlight those who are truly making an impact. It's not just about being the best but about elevating the industry as a whole," adds Montgomery.
Nominations are open until Nov. 9, 5 p.m. CT. Submit nominations here. Voting will commence on Nov. 10 and conclude on Dec. 7 at 5 p.m. CT.
"Participating in the REGGIE Awards is a fantastic way to celebrate the industry and discover new connections. Don't miss out; make your nominations and be sure to vote!" encourages Montgomery.