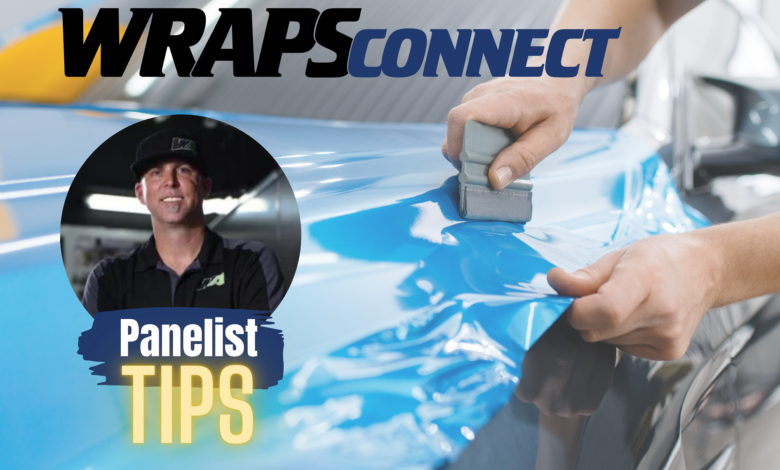 In today's fiercely competitive business landscape, companies need to explore innovative strategies to drive growth and stand out from the crowd. For businesses like Wrap Artist that specialize in eye-catching vehicle wraps, the key to success lies in continuous improvement, expansion, and seizing of unique marketing opportunities (click here to read about our yard truck).
Expanding the physical space of a business can offer significant advantages in terms of productivity, customer experience, and capacity for growth. Wrap Artist recognized this and decided to invest in expanding the shop, effectively doubling our footprint.
By increasing the shop's size, we were able to accommodate larger vehicles, namely 53' trailers, and work on multiple projects simultaneously. It also allowed us to streamline operations by reconfiguring the production flow of converting graphics. This expansion allowed us to take on more clients, reduce turnaround times, and maintain a competitive edge in the market.
Not only was the thoughtful expansion designed to accommodate larger pieces of equipment, it also enabled a greater customer experience. Doing work for the music industry's largest names we had a vision for creating a customer-facing lobby positioned at the front of his building that is designed to wow our audience.
Featuring large windows that look out into the shop showcasing the impressive work being done, walls covered in images of high-profile wraps of previous work for musicians, signed instruments, as well as sound and lighting equipment that can make you sometimes feel like you are a private concert.
The design was a hit for a multitude of reasons. One, it strongly resonates with our target market. Two, it keeps customers who are often intrigued by the wrap installation process a little more contained where they can still view from afar but prevents them from distracting installers with loads of questions.
Finally, and most importantly, it reduces liability by eliminating customers wandering through the installation area covered with torches, hot heat guns, knives, and other potentially dangerous items.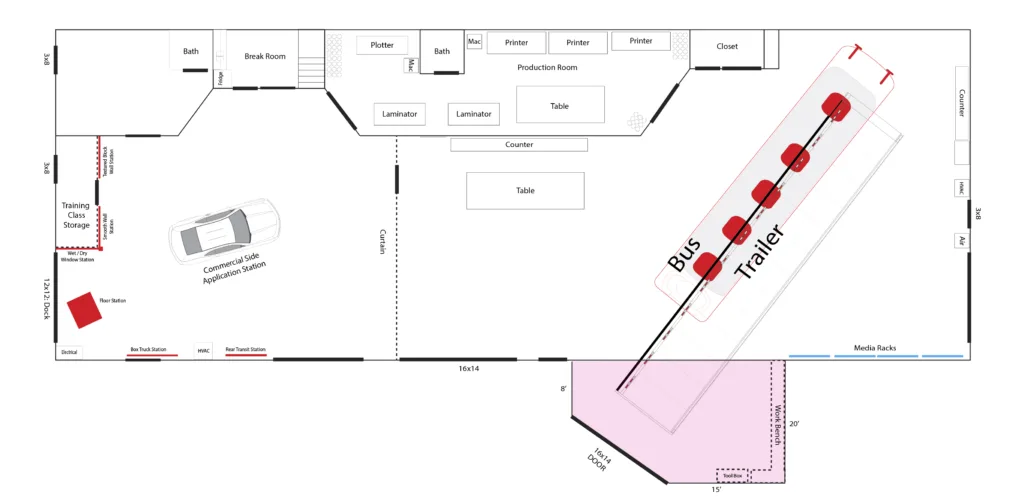 Prior to the expansion, Wrap Artist was completing an average of ten to fifteen 53' trailers a year, mostly outside or offsite installations. Post-expansion, that number has swelled to over 50 annually! Quadrupling output was not solely achieved by the 3,500 square foot expansion, basically doubling the footprint to 7,500 square feet.
In addition, a side nook was created to allow 53' trailers to fit comfortably inside. Prior to the expansion, these large pieces of equipment were landlocked and reliant on helpful favors from others to cart them in and out of the shop. Wrap Artist needed the other piece of the puzzle: equipment that allowed them to play shop Tetris with all their installation projects.
Look at your business and try to meticulously evaluate what your largest barriers to growth are. If you find the critical factors inhibiting growth and develop a plan to eradicate them, you too can experience a boost to your business like that of Wrap Artist.
---
Jamie "Mully" Mullican has been in the graphics business for 25 years. With a degree in Graphic Design, Mully started Wrap Artist in Nashville with the vision of serving the music industry's largest names, taking the ideas in their head and extracting them through the design process, producing that artwork on industry leading equipment, and professionally installing through a highly trained team. In addition to founding Wrap Artist and co-founding Masters of Branding (MOB), he recently founded School of Wrap, a 3M authorized training facility.
Mully will be a panelist at Meet the Masters @ WRAPSconnect, which brings top wrap industry influencers together to share their expertise on a variety of industry topics. The panel meets at WRAPSCON @ GRAPHICS PRO EXPO in Long Beach, California, on Thursday, August 17, from 4-6 p.m. at the Long Beach Convention and Entertainment Center. For more info, go to g-p-x.com/wrapscon. WRAPSCON is free with your registration to GRAPHICS PRO EXPO, which runs in Long Beach, August 17-19, with classes starting August 16.