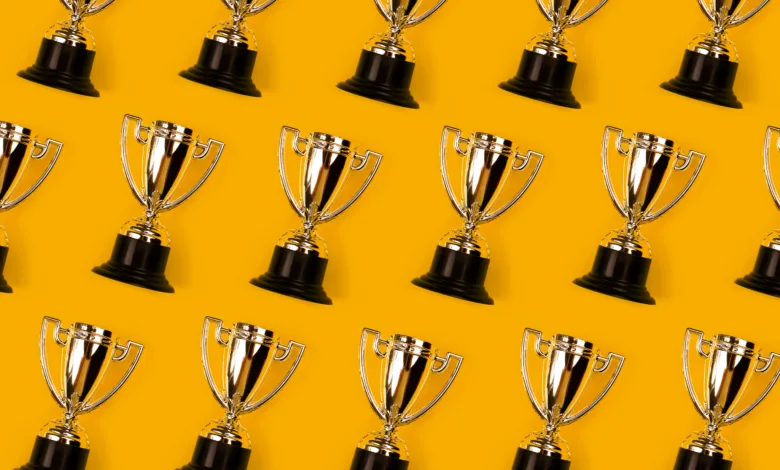 Although the word awards often appear in the same phrase as personalization, which is fair enough, I look at the two as separate categories. To me, awards offer different opportunities for large orders, with a myriad of materials to work from. These include off-the-shelf materials from some excellent suppliers, but with a little imagination, we can use some materials, formats, or layouts which are not often thought of for awards.
We may create our own designs or use customer-supplied ones, but either way, we are in a position to create a long-term customer by producing awards that are unique to them. We can also use different materials in combination to further individualize an order.
I have used off-the-shelf blanks in the past, but now, I concentrate on my own material selections and combinations. Material choice can include any material which can be engraved and/or cut; I have used different woods, different plastics, foils, leather, marble, granite, and acrylic, just as examples.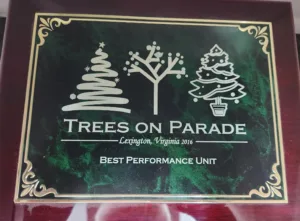 I have also taken what was an individual award and converted it into a perpetual award, subsequently dedicated to that individual. Using our own designs also lets us work with amounts we can control, meaning we aren't stuck with case lots we might never find a use for.
As with any time you deal with specialized retail offerings, make sure you have a customer base at hand or let local organizations know you have the capability to produce event-specific and customer-specific designs. You might be surprised how often event organizers want to have unique awards.
Award recipients very often compete in different events, and if they like what you've done, you may very well receive calls from other event organizers wanting to use your services.
Some things to look out for:
As much as I love my awards customers, they are, without exception, absolutely horrible at giving me sufficient time. Perhaps this is unique to me, but I seem to be constantly reminding award customers that I may need to order inventory, and that finished pieces don't miraculously appear at the shipping desk. From my experience, you will need to keep reminding your customers that you don't want to disappoint them, so they really need to give you as much time as possible.
If you are lucky enough to receive a large order (several hundred pieces) as I have been, you may find that, when you order materials, your supplier doesn't have that many in stock. Especially these days, the infamous supply chain can be a problem. Be ready to look for a different material, and possibly even a different supplier. Of course, always run your ideas or suggested changes by your customer first.
In some cases, I have taken a customer piece that they want to use as an award, or I've repurposed existing awards. Be sure to remind your customer that one-offs may not be workable, and respectfully suggest a new piece that retains the sentiment of the award if not the physical piece they've given you.
In the case of perpetual awards, you may be surprised at how difficult it can be to extend an existing award. Respectfully suggesting that you create a new, higher-capacity piece can do two things: It allows you to produce a finished piece everyone is happy with, and it will probably tie your customer to your business for the length of time now available on the larger plaque. As an added benefit, using a brand-new piece can result in some extra profit, too.
Suppliers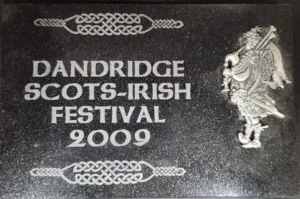 There are many suppliers available for you to choose from. Only experience will teach you which suppliers really work well for you, particularly if you venture into custom designs and unusual materials. As I mentioned previously, even the best suppliers can run out of inventory on occasion.
Some suppliers maintain different locations, so if your normal location is out, ask if the material is available at other locations. In some cases, your supplier will check this automatically. For large orders, always ensure you have enough material on hand to replace incorrect pieces. Producing a large volume of similar pieces with subtle changes can lead to mistakes.
In the case of awards dedicated to a number of individuals, I would recommend having somebody else check for spelling mistakes, missed or mistaken numbers, etc. I've always found that, in reading something you wrote, it is easy to read what you thought you wrote and not what appears on the page.
Margins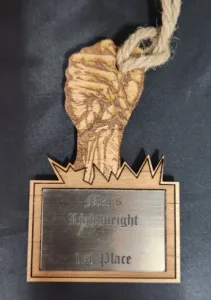 Event organizers will have a relatively slim budget for their awards. This can work for or against you. In only a very few cases have I found that I had to reluctantly use off-the-shelf blanks simply to meet a budget (or, of course, the customer's wishes). Going back to the beginning, you can almost always arrive at a compromise on price simply by using your imagination and coming up with different materials, designs, or a combination of the two.
Something I have long threatened but never actually done to my customers is to add a premium for short lead times. The threat is often enough, although there will always be some who are so busy with all the different aspects of an event that they get off schedule.
Unfortunately, it can happen that a customer gives a lead time that is simply not workable, even with working long hours to try and get over the line. In the past, I have worked several 12-, 14-, and even 16-hour days to finish an order for a special customer. That is obviously not sustainable, and even your best customers should be gently warned that you won't do it again (although we probably would for that most special or long-time customer).
Artwork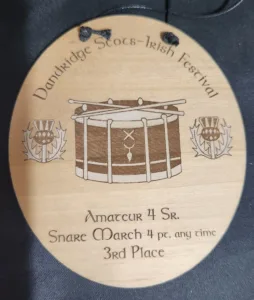 As with any time you use a laser, good artwork is essential. This is especially true for awards. Always try to get editable artwork from your customers and remind them that what they can draw may not be reproducible on a laser. Too much variation in shading, especially, can present you with real challenges. Always leave a redraw on the table—I have found tracing to be the best approach, even for software that allows me to work with too much shading.
This is another issue that can lead to difficulties with lead time, so always try and get the artwork before you promise a lead time that you won't be able to meet if much rework is needed on their artwork.
In closing, producing awards can be very lucrative in both the short and long term. Always have your thinking cap on.