Features
Videotel Joins Digital Signage Foundation
Videotel says acceptance into the nonprofit is an acknowledgement of its status in the industry.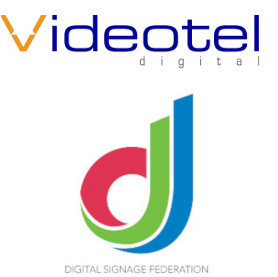 San Diego-based Videotel, a maker of digital signage media players and interactive digital media solutions, announces that it has been accepted into the Warrenton, Virginia-based nonprofit Digital Signage Federation, a nonprofit trade organization serving the digital signage industry.
Videotel says that its recognition as a member in good standing means acknowledgement of its reputable position in the digital signage industry. An independent board, which is elected by vote and serves for a period of two years, must give approval before any company is allowed to join.
The Digital Signage Federation is the only non-profit group that provides peer-group help, information, and resources for companies in the digital signage industry.