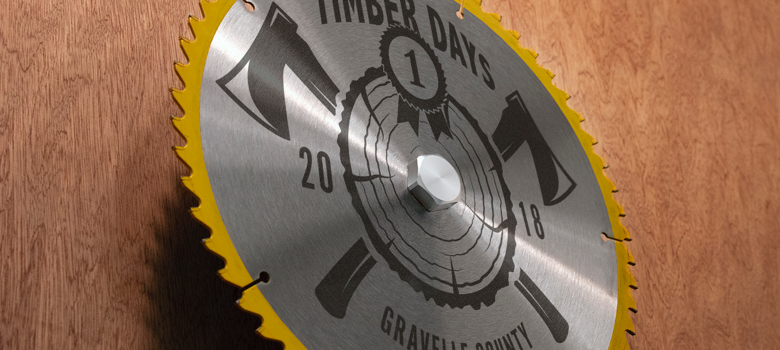 Let's say your customer is purchasing awards for a construction company. Consider using a faux brick backer plate available at any home improvement store. I have seen saw blades, flooring tiles, and corrugated steel used to create some interesting and unique plaques. Mounting a recognition plate to these with small standoffs adds depth and creates an award that catches the eye.
Is the award for sports? Look at items used in that field for an impressive build. For example, used skis can be cut and bound to make a great backer. Baseball bats can be cut down, split, and joined. Old equipment can be painted or stained, then affixed with an engraved label and standoffs.
For a more rustic look, check out a woodworker's supply store. They have some beautiful lengths of rough-hewn cedar that can make an otherwise mundane plaque into a visually stunning presentation. Round cross-cuts of various types of wood can really make your customer's awards pop.
-Michael Eddins, Gyford StandOff Systems
Want a framework for standout plaques?