Features
Trophy & Sports World Closes Doors After 50 Years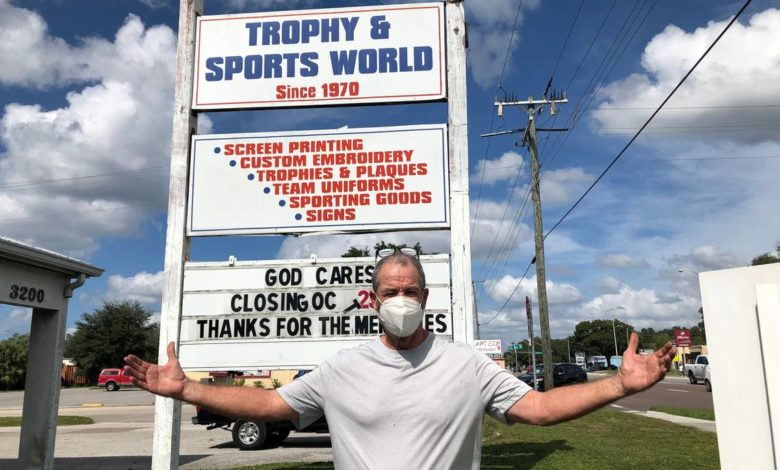 As reported by the Bradenton Herald, after five decades in business, Trophy & Sports World in Bradenton, Florida, closes its doors.
Owner and operator Ken Hudson bought the business in 1990 and told the news source he has no regrets. "The customers have been great, and I am going to miss them."
When it comes down to why he decided to shut down operations, he says it has, in part, to do with his age but also with the effects of eCommerce on a brick-and-mortar print service provider.
"You get worn out," he explains. "A lot of folks think I am closing because of the COVID-19 pandemic. But that was only a knife wound. The ax wound was the internet. I understand the convenience of going to Amazon.com, but it has really devastated small businesses."
Formerly, Trophy & Sports World was a full-service shop, offering football and baseball gear, awards plaques, trophies, and employing a team of eight. However, competing with the Amazon effect slowly took its toll, and the shop's sales reduced largely to plaques, trophies, and vinyl lettering. These effects caused Hudson to downsize, only operating with one-full time employee and one part-time.
Riccardo Valderrama, a longtime 15-year employee who took on much of the screen printing and digital printing work, says he'll miss the job and the memories he's made.
According to Hudson, the building will become a men's clothing store, but he hopes to continue and build his business online.