The Recognition Industry Takes Part in Breast Cancer Awareness Month
One shop in Michigan donates a portion of sales for the cause this month.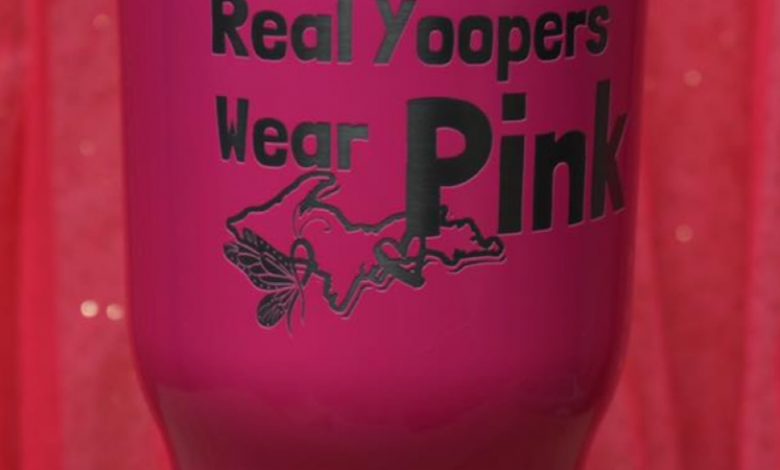 Businesses and brands from each and every industry find ways to get involved with different awareness and fundraising initiatives throughout the year as a way to give back. The month of October, which is Breast Cancer Awareness Month, is no different.
Several vendors and small businesses in the recognition and personalization industry currently offer Breast Cancer Awareness-themed items, such as awards featuring the notable pink ribbon and customizable promotional items with the same pink theme to represent the cause.
Other small shops, such as Blue 6 Laser Engraving in Escanaba, Michigan work in conjunction with their communities to fundraise for the cause. While a hair salon in the area is donating $5 from every haircut as part of the campaign, Blue 6 Laser Engraving created a tumbler, wine glass, and pint glass. The shop is providing $20 of the $30 tumblers sales and $10 of the $15 wine and pint glasses sales back to the fundraising efforts.
"I donate whenever people in the community ask for donations; I've never turned people away," says owner Jess Groleau. "Anything that we could help out for this is very helpful."
Another company, Bricks R Us, an engraved brick and tile provider, offers free logos for the month of October for Breast Cancer Awareness Month.
If your business is doing something in honor of Breast Cancer Awareness Month – or maybe you are fundraising for another cause – we would love to hear from you! Contact our digital content editor Julia Schroeder by calling 720-566-7247 or email jschroeder@nbm.com.
For more information on Breast Cancer Awareness Month, visit www.nationalbreastcancer.org.