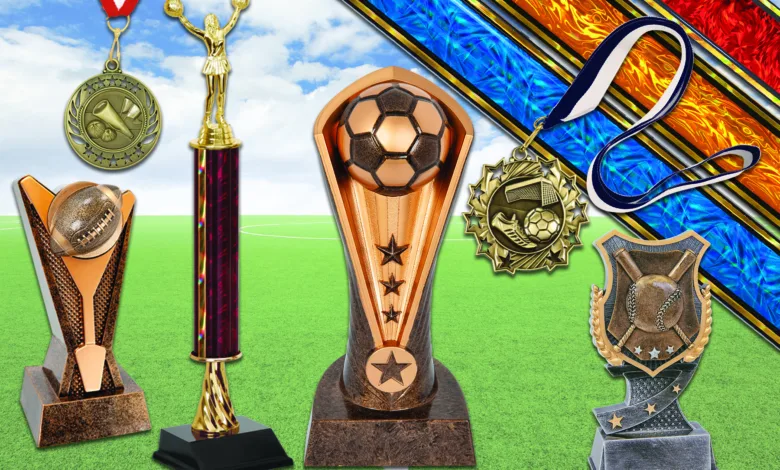 With in-person sporting events and competitions back in full force, the awards market is part of the resurgence — striking up its role of recognizing the accomplishments of athletes, teams, coaches, and fans.
While people are excited to return to interactive team sports and events, some are looking for innovative ways to commemorate events that are non-traditional, says Daniel Moore of Simba.
"In many ways, it reminds me of the saying 'the more things change, the more they stay the same,'" says Nicholas Wright, also with Simba.
Market demands for trophy components made a strong return in 2022, says Gregory Kolenut, Marco Awards Group. According to Kolenut, trophies and resin sculptures are a mainstay of the sports awards market, however, crystal and assembled cups are making a new presence.
As many aspects have remained similar, Wright says one of the major landscape changes has been the mindfulness that people think about inventory, supply chain, and delivery dates.
A post-pandemic market
The demand for recognition products continues to increase as we exit the irregularities of canceling and postponing live events, Moore says. "There seems to have been a period of working through existing pre-COVID-19 inventories, then, a tumultuous supply cycle," he says. "Now we are settling into a more 'normal' delivery cycle." Customers also seem to be more willing to wait for custom products that are innovative and unique.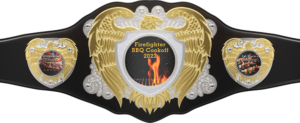 The JDS Industries sales team notes several changes in the market as well. Some customers are moving away from traditional trophies and into more usable award items, such as laser-engraved tumblers. Others are looking for new and different awards than in the past. While customers have smaller budgets, in some cases, they are seeing a shift to lower-priced awards, like medals.
With the challenging employment environment, Kolenut has noticed more demand for pre-assembled award options. "From pre-assembled trophies to cups, customers are looking for ways to reduce labor and still have many options to choose from," Kolenut says. "We have pre-assembled trophies and cups that customers can just add a figure and the award is complete." These options allow for multiple configurations but reduce the amount of work needed to put into the order.
"What I see different than years past is that crystal and glass awards are now being used as sports awards," says Kolenut. "Additionally, European-style cups have returned to the market as strong as ever." Kolenut points out, these two categories of awards have a high perceived value and offer many options.
Popular products
The current state of awards and recognition products offers an increase in customizable options. Here's what's trending, according to the sales team at JDS Industries:
1. Personalization
When you look at the types of products besides awards that distributors are offering, you can see the direction of the industry. More gifts and more personalized items are being offered. It's not necessarily a trophy or a plaque anymore.
2. Trophies and medals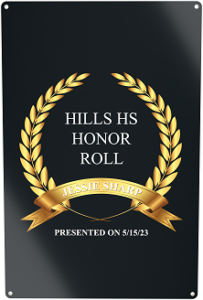 Traditional trophies and medals continue to be popular. While we've seen a resurgence in traditional trophies, we are also starting to see more customers using custom cut acrylic for trophy toppers or awards. They are either lasering them, or UV printing. Some dealers are adding LED lights to make the acrylic pop and give even more of a "wow" factor.
For the dealers not doing trophies, products such as plaques, medals, acrylics, and rings are being used. Small trophies for the younger kids are always a hit.
3. Full-color
Full-color decoration, like UV printing, is trending. This allows dealers to customize more high-end items like crystal, glass, and acrylic as well as lower-cost options like medals and plaques. This helps dealers be able to satisfy customers that have had their budgets cut, which has been the case more recently.
Market trends
"What I have seen is that the popular sports, like soccer, dance, and baseball, where the participation is high at all levels, are typically more sensitive to price," Kolenut says. "Where newer organized sports, such as pickleball or corn hole, are more concerned with what is new on the market."
Trends within the sports awards market varies on the sport and age range of the recipients. Different sports gravitate to different items. Such as rings for youth baseball tournaments, which Moore points out they are getting more requests for.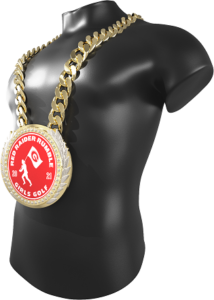 "We are finding the popularity of the 'sports chain' at retail, in stadiums, and arenas to be translating into youth sports, challenge events of all kinds, and even the corporate space," Moore says. "The 'sport chain' award is about to blow up in popularity," Wright agrees. "A few years ago, it was just the 'turnover chain,' a specific award for football defensive players. Now it's showing up in all sorts of places."
In the running space, it seems that creative medals with spinners, bottle openers, and component pieces are popular. Plaques are an item that remain popular, but Moore points out the demand is being spread into lighter weight 'award signs' that achieve a different, less traditional look but are still customizable.
"There is history in sports and recognition events for specific types of awards for specific occasions," Wright explains further. "One example: you'll never see a championship belt given out at a firefighter's retirement ceremony, but you might find one at their annual BBQ cook-off or as an 'Employee of the Month' award."
In each segment of the market, there is demand for value at all price points. "Spending on events is at an all-time high and participants are looking to get the most bang for their buck," says Moore. "They want quality commemorative items that are durable, aesthetically pleasing, and creative." Moore believes personalization is the biggest value-add component to awards in general.
Looking ahead
Most dealers are optimistic about 2023, according to the sentiments of the JDS sales team. Schools and sports programs are back in full swing, and people are excited to see things return to normal, they say. "Product availability continues to improve and that allows dealers to get what their customers want, when they need it."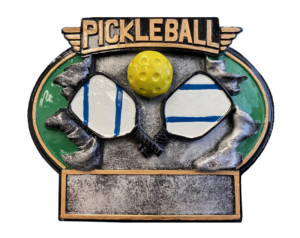 Based on orders that the Simba sales team received so far for the year ahead, early indicators are business as usual. "Some outdoor activities (golf and running, in particular) have seen an increase in participants over the COVID-19 period," Moore says. Projections indicate that this will result in an increase in the number of participants, as well as an increase in the overall number of races and tournaments.
Kolenut adds, "from what I have read and experienced in the sports programs I am involved with, youth participation continues to grow." While most COVID-19 restrictions have been lifted, this may only be the second season some activities have run post-COVID-19. Kolenut believes the sports awards market will continue its strong sales performance in 2023.