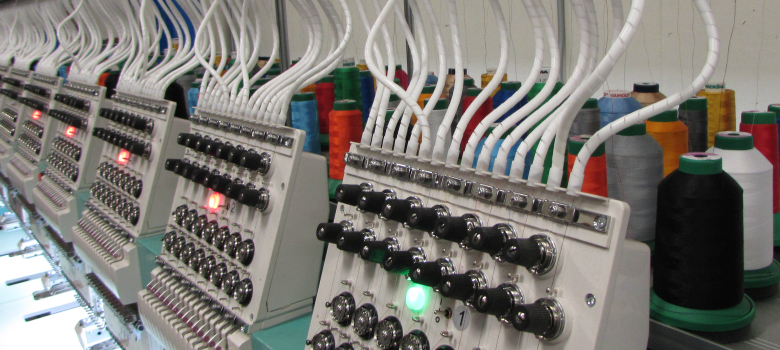 As important as your machine technician is to your embroidery business-if you don't do your own digitizing-your digitizer is right up there with your tech! You could say that while the technician tends to the physical health of your business like keeping your machines humming, the digitizer tends to the mental health, dealing with interpretation, actualization, and transference. A good digitizer keeps you and your customers happy. He or she will manage your expectations so that you can handle those of your customers. Good digitizing will keep your work respected, sought after, and reasonably accomplished, cutting down on everyone's stress level.
Here are some essential items to consider when choosing a digitizer:
File format: It's helpful if your digitizer uses the same software as you do. If this is the case, you'll receive a reference file, which is program specific. Otherwise, you'll be getting a stitch file. A stitch file can be slightly altered in size only, but less than 10 percent and the results may vary.
Smooth operator: You want to see your design change from color to color with the least amount of trims. Keeping down the number of thread jumps, within the design or from color to color, will save you time in production.
Problem solver: What if you bring your customer's requests to your digitizer in hopes of solving design challenges? Is the digitizer up on the latest in specialty threads to provide small lettering or fine detail? Does he or she offer graphic solutions to a challenging design (simplification, repositioning elements, resizing)? Make sure your digitizer is skilled enough to suggest solutions that will make the design work, and work well. Once the artwork is embroidery-friendly, make sure they will send artwork for approval.
Special effects: Creativity, whether it is yours or your digitizers, is always a significant dish to bring to the table. If your digitizer chooses to use a specialty thread of thicker weight, will you be able to handle it? Does he or she offer decorative stitch types to improve an ordinary design? Are they comfortable digitizing for specialty threads? If metallic thread significantly adds to a design or logo, are they capable of handling it?
The real deal: Does the digitizer test sew your design before sending it to you? Do they send you sewing instructions that include color sequence, backing recommendations, needle and thread recommendations, thread colors, and hooping suggestions? Before you get the design, they should replicate what you will be doing in production, so that you know it will work. Depending on luck is not an option!