Features
Printwear Closes Out 2019
As we look forward to 2020, we take a minute to look back at the year's bigger events and stories.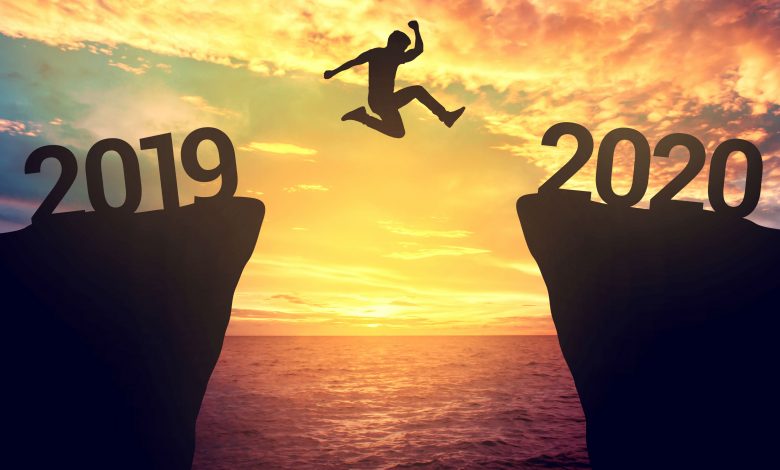 As we stand on the helm of a new year, it goes without saying that we've seen quite a lot of change here at Printwear. We thought we'd take a minute and revisit some of the more significant stories from 2019 as we gear up for 2020, and say thank you for all your support. We look forward to continually serving you educational and informative content.
Evolution and growth
Throughout 2019, the industry saw a host of companies to expand their footprint both at home and abroad. Companies like S&S Activewear expanded their square footage with a new facility in Reno, and more recently, an eco-friendly hub in Lockport, Illinois. The new location features a range of sustainable features like solar panels and radiant heat. Other companies like Ricoma established new headquarters to accommodate growth, while Vantage Apparel shifted its embroidery location in California to a new building. In the international category, Epson furthered its research into digital textile printing with a new solutions center in Japan, known as Textile Solutions Center (TSC) Asia. Meanwhile, clothing manufacturers like Gildan continued to expand its production network with new operations in regions like Central America and the Caribbean Basin. Growth also came in the form of major anniversaries. Organizations like Prism Inks marked their 20th anniversary, while St. Louis-based Lawson Screen and Digital Products crossed the 70-year mark.
Adding on
As with plenty of years past, "acquisition" was a buzzword in this final year of the 2010s. Arizona-based software companies InkSoft and Digital Art Solutions joined forces when InkSoft announced the acquisition of the graphics solution company. Augusta Sportswear took a similar route at expanding offerings with the acquisition of Pacific Headwear, which also added more than 200 employees to the company's workforce. Meanwhile, in the Northeast, alphabroder continued to expand its footprint by acquiring New England-based Commonwealth Cotton. On the West Coast, California T-shirt manufacturer SpectraUSA diversified their lines when they incorporated artisanal garment dye studio Tie Dye Tees. In recent months, the industry also saw the cross-pollination of two companies on either side of the Canadian-American border when Edwards Garment announced in Nov. 2019 that it had acquired Vancouver-based Bishop's Garment.
Awareness
As talking points like sustainability and fair trade continue to dominate conversations on everything from footwear to headwear to garments and promotional products, 2019 saw impacts inside the apparel industry. International companies like Colormaker threw its hat in the ring with efforts like going fully solar, while large organizations such as Ricoh and Elevate Textiles announced commitments to long-term, eco-conscious initiatives. In recent months, Printwear spoke with Next Level Apparel, who also made a conscious effort to push the dialogue forward by joining the Fair Labor Association.
Additionally, we took some time this year to highlight National Businesswomen Week and learned how women-owned companies around the country navigate the industry. We were even fortunate enough to have a few minutes with longtime contributor and seasoned veteran Kristine Shreve, who now manages a Women in Garment Decoration Facebook group and hosts a Women in the Industry podcast.
Indeed as we close in on the new decade, there are broader elements we can't predict, whether that's general elections, the ongoing tariff wars, or bigger global issues. But we are happy to say we'll continue to be here delivering stories for you and always look forward to your feedback and input. Have a safe and Happy New Year!
Cheers,
Mike Clark and the rest of the Printwear team