Features
Placing Cutout Letters on a Sign
It's actually a fairly quick process to solve a common challenge sign-makers face.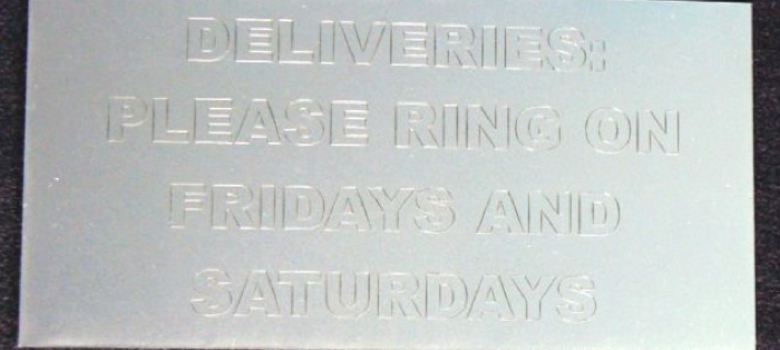 If you have ever produced a sign with raised letters that you cut out from acrylic, you know how hard it is to adhere them to the sign in the appropriate place with the correct kerning distance intended by the font designer.
I create an inside outline using the CorelDRAW Effects>Contour tool. Create an inside contour with two steps with an offset based on the size of the letter, say, 0.02, then break apart the objects (Object>Break Contour Apart). The inside contour can be turned to an outline without a fill and vector cut into the sign with low power, leaving a mark where each letter will be adhered. The acrylic letter will cover the entire outline. It's a fairly quick process.
Bob Hagel, Eagle's Mark