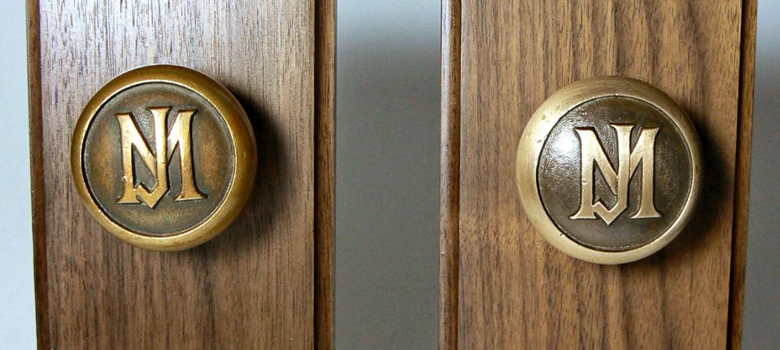 The custom plaque category includes off-the-shelf plaques and plates combined with unique uses and complex layouts – perhaps mounting multiple plates and several photos or mounting unusual non-flat items.
Some projects may require custom-designed and built plaques that are over-size or an odd shape. We have had a number of projects that included applied wood appliqués. Made from finished or unfinished industry-provided wood sheets, the appliqués are typically both engraved and cut into shapes. They may include a logo, government seal, team mascot, or a special quote. Shapes may be a circle, square, oval, or an animal or flower shape. Vector shape outlines are easy to create using the CorelDRAW boundary tool. Appliqués can also be made from acrylic sheet goods and even with sublimation and UV printing.
Another popular item I am asked to mount are coins. Coins are created for units of the military, police, fire, and other organizations. I have mounted coins both on the surface of a plaque and inset the coin flush or slightly proud (above the surface).
-Bob Hagel, Eagle's Mark