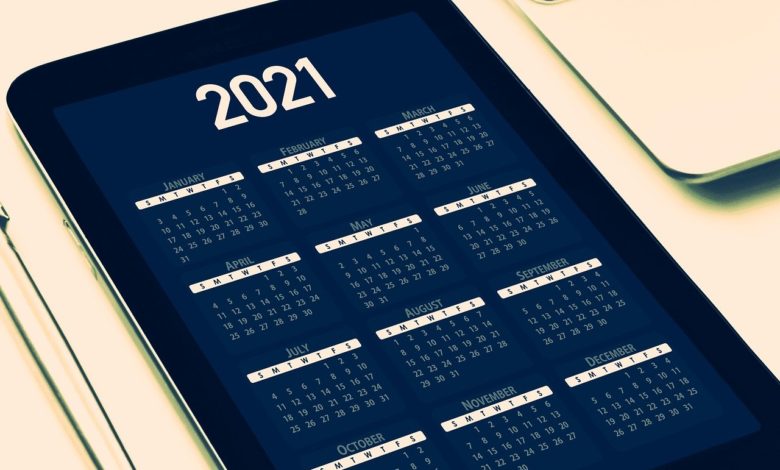 Every business has a budget. Some are better than others. Most of them rely on a yearly cycle. Understanding how this cycle works can unlock hidden deals.
Each budget cycle consists of 12 months, sometimes broken into quarters. This means your best time to secure the best deals is often toward the end of each of these cycles—month, quarter, half-year, year.
What is the No. 1 job of any chief executive? To maximize revenue—sales. That means they are very concerned about the end of the month.
End of the month
Sales professionals who make commissions are usually compensated based on these periods. Your sales team in your business is probably concerned with the end of the month. If they are not worried about this, they should be. As a boss, you need to make revenue, which means your sales team needs to do their job—before the close of the calendar month.
For some larger companies, business activity can be affected by the periodic budget re-forecast.
Re-budgeting
For smaller businesses, you can re-forecast your budget every day if you want. For larger organizations that rely on shareholder or Securities and Exchange Commission (SEC) approval, you have a fixed budgetary cycle where you may get the opportunity to re-forecast your budget at the half-year mark.
Timing your opportunities
The best time to get a great deal is at the end of these periods, especially if the company has not hit its revenue targets. The best time of the year is the end of the final quarter because that's when companies are making their last-ditch effort to maximize revenue. The second-best time is at the end of the first half of the year.
For companies who use the calendar as their budgetary timeline, these two moments are the end of December and June, respectively. Many medium- to large-sized companies close their business down for holiday periods, so be careful you don't miss your window.
Beware of "special" sale events
It's common for companies to advertise special event sales around a holiday such as Labor Day, Memorial Day, or Independence Day. This is when they expect most people to be home and available to shop and make purchases. This is great for larger enterprises like big box retail stores and auto dealerships. Think of places with retail locations. Your business might fall into this category.
For non-retail businesses, this is less of a priority. Think about your suppliers or manufacturers in your industry. They rely less on holiday sales events. They stick to the calendar. If you want to purchase a supplies contract or make a significant capital expense purchase (like a new machine), stick to the calendar as your guide for the best deal.
Public companies
If any of your customers, suppliers, or partners are publicly traded on a stock exchange, some extra surprise dates could be used to your advantage (regarding their interactions with shareholders). Every board of directors at a public company is worried about their stock price, which means they are also concerned with their stockholders' opinion. They may have monthly and quarterly earnings calls to report on results and offer predictions. This is where they talk about upcoming promotions or estimate what's in the sales pipeline. Right before this scheduled call could be a big bump in sales to make sure they have something to talk about.
The big event for a publicly-traded company? The annual shareholders meeting.
Every executive at these companies knows about this date's significance and whoever must present at these meetings always wants to deliver good news. Do you know what solves every problem in business? More sales! The words every shareholder wants to hear are: "We are doing well, and we expect to grow this year." Second place to that would be something like: "We are not doing as well as we like, but we still expect to grow this year."
If your favorite suppliers and manufacturers are not based in the United States, they may not be as directly affected by these public company timelines, but they are affected by those above them who are.
Here's a sample scenario:
Financial year ends in July. CEO needs to report to the shareholders in late October
Last year's numbers are not very good
CEO needs to try to find some good news
CEO starts pushing the sales team to increase revenue very quickly—in August
HQ sales team aggressively uses promotions and discounts to maximize revenue in August and September
Distributors take big orders to maximize that discount opportunity by early October
Now they are stuck with huge inventories that they may need to move quickly
This is your window to contact your favorite vendor to see if there are any upcoming promotions or opportunities for a maximum discount
Work this into your budgetary cycle
Do you run any seasonal promos? Do you worry about the end of the month? By being aware of any company's budgetary cycles, you can be mindful of what your competition will likely be doing to keep their doors open. You can use this as an advantage to hold off-season promotional events, set specific buying windows with your suppliers to maximize your discount, and manage your employees to make your labor costs efficient. For example, you can send your buying team on vacation when all your vendors are on vacation or immediately following a big holiday sales weekend when your customers likely will have no money to spend.
In business, like many other things, time is money. Plan accordingly.