Features
HanesBrands Celebrates 10th Consecutive EPA ENERGY STAR Award
The company also releases its 2018 environmental performance data, with reliance on renewable energy ahead of plan.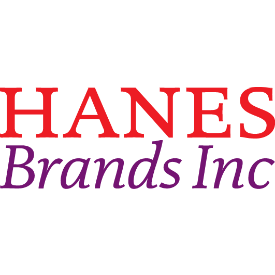 WINSTON-SALEM, N.C.-HanesBrands earns a U.S. Environmental Protection Agency (EPA) ENERGY STAR Sustained Excellence/Partner of the Year award for the 10th consecutive year. The company earns the award for its continued efforts toward energy conservation and environmental sustainability.
The EPA recognizes Hanes for its environmental stewardship performance in 2018:
Renewable energy sources account for 41% of the company's energy usage, surpassing its 2020 target of 40%. Increased utilization of the company's biomass facilities in El Salvador and the Dominican Republic, along with the use of hydro and geothermal energy, fueled the eight percentage point increase in the use of renewable energy compared to 2017.
A 23% reduction in energy use per pound of production versus its 2007 baseline and a 2% reduction from 2017. The company's 2020 goal is to reduce energy use by 40%. To date, the company's energy reduction efforts have delivered a total cost avoidance of more than $220 million.
A 36% decrease in carbon dioxide emissions versus its 2007 baseline, nearly reaching its 2020 goal of 40% reduction. These emissions were down almost 11% in 2018 versus the prior year.
A 31% cut in water use against the company's 2020 goal of 50% compared to its 2007 baseline. Hanes' water use was down 2% versus 2017.
An 86% diversion of supply chain waste, or 107 million pounds, from landfills while working toward a 2020 goal of 100%.
The company also developed the capability to convert wastewater sludge to energy, retrofitted 10 facilities with LED tubes, and improved water efficiency in boiler operations with reverse osmosis technology.
"We're celebrating a decade of environmental excellence with the honor of a 2019 ENERGY STAR Sustained Excellence Award because HanesBrands' 68,000 worldwide employees have embraced environmental stewardship and actively led our energy management initiatives," Mike Faircloth, group president, global supply chain, information technology, and e-commerce for HanesBrands says. "And we're very proud to remain the only apparel company to earn sustained excellence honors in the EPA ENERGY STAR program's 27-year history.
Faircloth notes that there is still work to be done as the company focuses on its 2020 environmental sustainability goals.
The ENERGY STAR award follows the February announcement that Hanes earned an A- score and leadership position in the CDP 2018 Climate Change Report.
For more information on Hanes' environmental, social, and workplace accomplishments, visit Hanes For Good.