Features
Featured Project: Shelby Car in 4D
Hillsborough, New Jersey-based trophy and engraving shop Insta Crystal recently completed a 4D laser project using four-dimensional digital artwork.
Owner of Insta Crystal Arva Sura says the 4D design " features one of the most iconic automobiles ever built."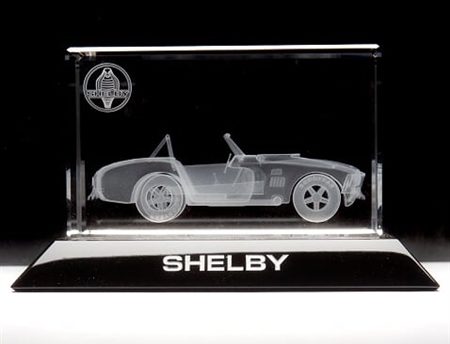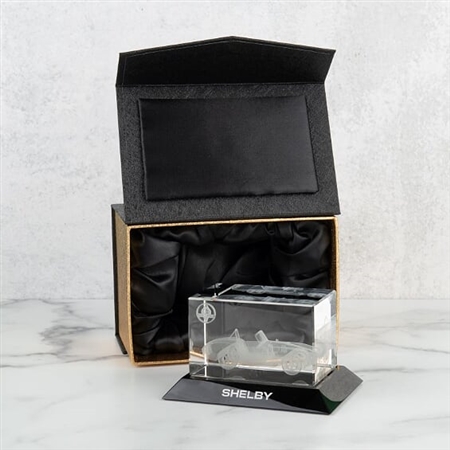 The Insta Crystal team used a 60mm X 60mm X 100mm clear optic crystal block accented with a custom black optic crystal base with abrasive etching and silver color fill to create this look.
When asked what made this project unique, Sura tells GRAPHICS PRO, "The beauty of the work that could be seen from every angle and all the littlest details including the gear and seats and even the tire brand name."
She adds that creating the perfect artwork from a model was a big challenge, but they did it—another happy customer for the shop.
Insta Crystal offers various services to the awards and recognition market, including crystal awards, trophies, gifts, sandblasting, laser subsurface, color fill, and more.
Do you have a recent project, install, print job, or customization you want to share? Submit it
here
.