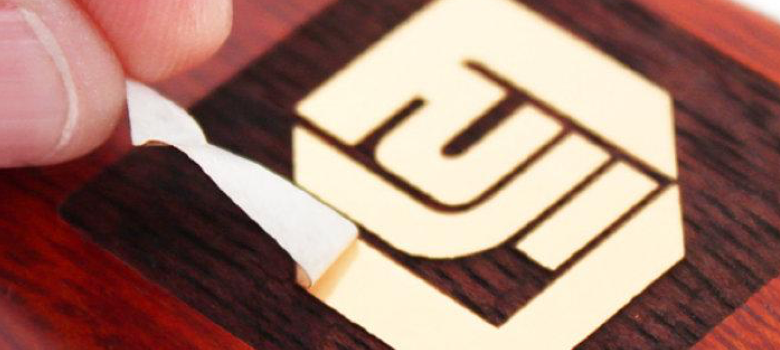 In CorelDRAW, apply a white fill color to the logo. Next, use a solid back color-fill to create a background area around the logo. It is important that the black background is layered under the white graphic; this can be done by selecting the black background and using shift + page down key.
Apply the foil and paper mask as in method one.
The power and speed for your laser should be slightly modified from the normal settings for the base foil. Add 10 percent more power to your standard settings since the laser engraves through the foil.
After laser cutting the foil, remove the unwanted foil and masking material.
Burnish the remaining foil with the smooth side of the white paper.
-Mike Fruciano, Coherent