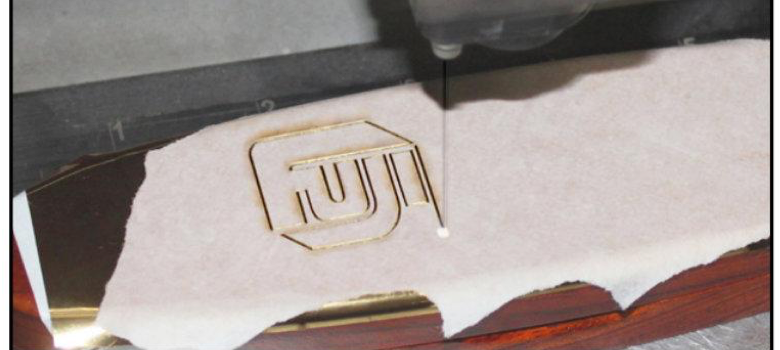 The colorful polyester laminate called laser foil is easy to use and adds value to gift items, plaques, ornaments, and dozens of other laser projects. Follow the below steps to learn one of the two methods for applying and decorating laser foil: laser cutting.
Remove the white paper on the back of the foil to reveal the adhesive. Lightly apply the foil to the project.
Apply a paper mask over the foil. This prevents smoke stain on the foil.
After removing the fill in the logo and applying an outline in CorelDRAW, print the logo to be cut to the laser. Use a low power setting and moderate speed for best results.
After laser cutting the logo, remove the unwanted foil and masking material.
Burnish the remaining foil with the smooth side of the white paper.