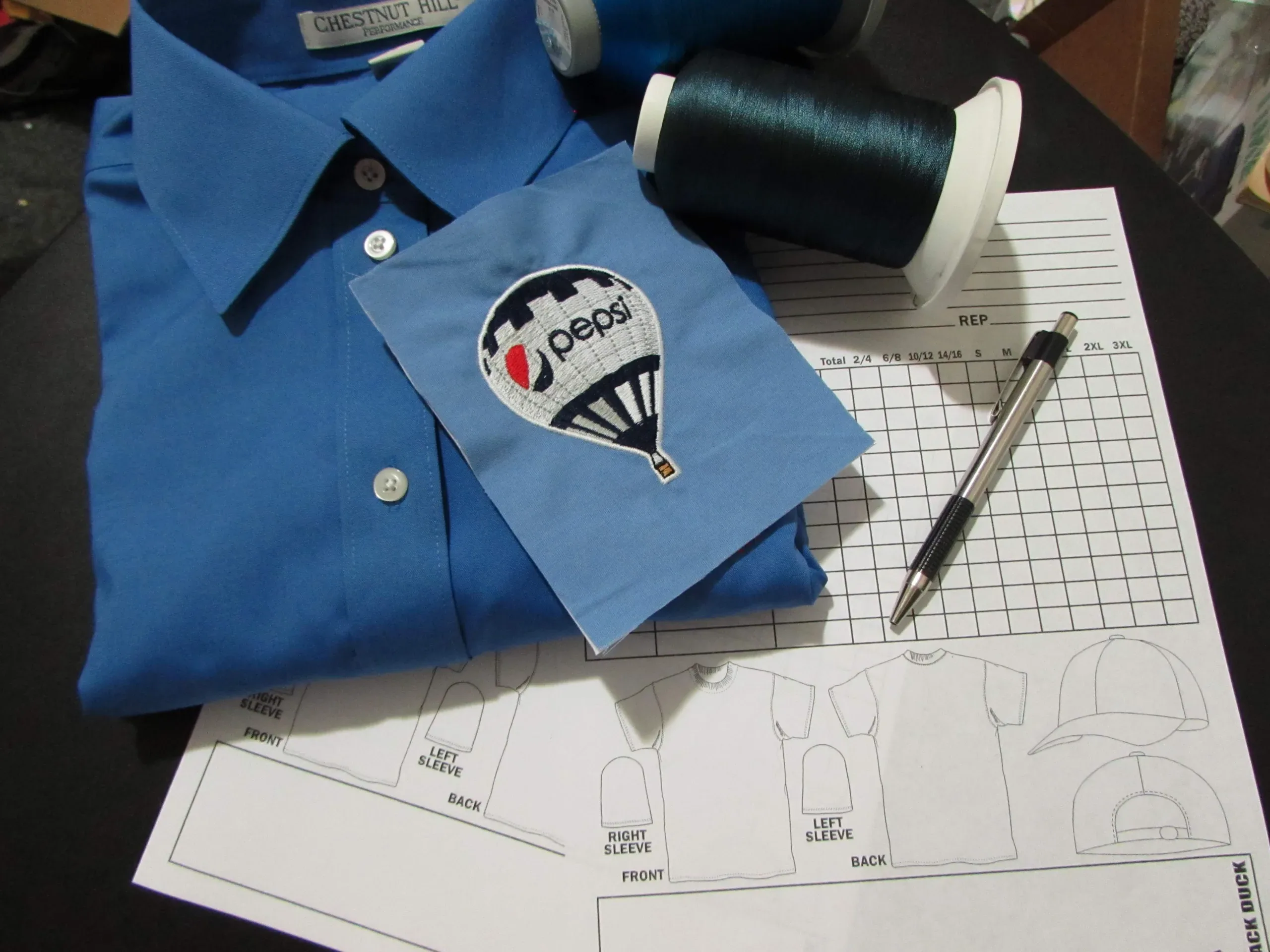 Selling online is no longer revolutionary. E-commerce has become just part of doing business, one of the many channels by which we can offer products and provide experiences that entice our customers.
That said, for creators of custom, decorated goods, we often find ourselves tasked with more complicated implementations than those simply listing finished goods. Even so, the measurable and perceived value we can create through properly leveraging online stores is considerable, particularly for clients for whom an online store offers utility that conventional ordering just can't match.
By defining clients for whom e-commerce is the best channel and serving their needs in ways unique to selling online, we can improve our standing, create loyalty, and increase sales all while making our own management of customers and products more manageable.
Creating context: company stores
Though it can be tempting to think of selling online as replicating your brick-and-mortar presence in an online format, there's an additional benefit to the digital marketplace you shouldn't overlook. Your shop can be the fulfillment engine behind any site or number of sites online, each with the ability to address the specific needs and culture of a class of customers or of a single customer when the opportunity warrants it.
Though the custom-shop online decoration model is viable, the most profitable and valuable stores I've created were those made specifically for single companies and teams. Company stores can be branded to match or appeal to the corporate culture of a company or group, with curated offerings and preconfigured mockups and product selections that require little to no work on the part of the end customer, providing a retail-like experience that removes customer friction and justifies a more retail-like pricing scheme. With the right customer, the value you can provide will create a long-lasting and lucrative relationship.
Customer profiles: potential company store clients
The ideal company store client is one for whom an online option offers particular benefits and whose consistency and order volume can justify the work you'll need to take on to get them up to speed. Some of the best clients I've served have the following in common: strong corporate style, multiple regional, national, or international locations, and a more-than-average amount of employee or garment turnover.
Defining the ideal client is somewhat like using design thinking in reverse. Whereas we usually look to solve a problem and create a solution based on the pain points of the client, we instead work from the strengths of the company store and consider for whom its abilities are likely to solve a problem.
In looking at these ideal clients, it's easy to see how the tools and services offered by e-commerce fulfillment would make the ordering process easier. From medical clients with multiple hospitals and garments that frequently need replacement, to construction companies with similar destructive job sites and consistent new employees, to the world of real estate where agents may move from company to company, but always require personalized logowear, the corporate case for these stores is easy to make.
Moreover, on a smaller scale and with less investment, team sports, schools, and clubs can all fit into a similar space where multiple members come and go all needing on-brand products with a minimum of fuss in the ordering process.
Validating e-commerce value
We have to ask ourselves a difficult question when we look at our e-commerce offerings: "What is it that makes ordering from our store valuable to the client?" Better yet, "What about not only working with us but specifically ordering online makes it unquestionably their best option?"
In the case of curated company stores, particularly for clients with distributed workforces, teams, or audiences that frequently need products, there are a number of reasons that make ordering online and direct fulfillment so compelling.
Style control
In working with a company to establish its company store, you will be able to verify the correct usage of logotypes, fonts, and colors to create a consistent look as well as match your product with the needs of the end users.
Moreover, if your client has specific requirements like color coding or specific taglines, decorations, or other variations for individual departments or locations, you'll be able to set up your site to make the selections clear and simple for those purchasing the product.
Setting up your site and production allows you to verify art and have it on file and ready to use for future orders, making you the simplest choice for anyone attached to your client's company that needs what you offer.
Order management
Anyone tasked with ordering decorated products for a company or team knows the pain of managing the mountain of information and assets required to get from the initial concept to getting the right goods in the hands of the individual end users.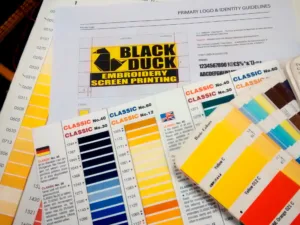 From the literal assets one must collect if pooling money for a mass purchase, to the information required for everything from personalization to addresses for shipped goods, the handling of custom orders is a non-trivial task that most purchasers from companies or teams take on in addition to their usual role.
Online ordering, especially paired with direct fulfillment, removes most of these headaches, making it the end-users' task to enter correctly spelled names and information as well as allowing for individual purchase and payment. Though the prices are undoubtedly higher than wholesale-styled bulk orders, the value of this convenience is hard to overestimate.
Continuous availability
In the case that your store can offer individual decoration and/or the on-demand production your store can eliminate the need for time-constricted bulk purchases and make what would have otherwise been a painful process of filling in for missed deadlines or sudden need into
a simple and predictable ordering and production process. Turning what was once an event into a continuously available store means that clients who find themselves reliably needing additional products or taking on additional employees/members needn't either pre-purchase decorated goods or rush through an order to meet minimums.
Whether they have the kind of environments that cause their products to need frequent replacement or the kind of employee churn that sees the frequent need for new decorated goods, the company store's availability makes the process of purchasing as simple as one would expect from any online order.
Creating a curated collection of garments with carefully-vetted decorations and providing them through an easy-to-use interface makes you more than the average custom decorator. It makes you a trusted source; someone who has the right product and knows what's important to the customer. Moreover, it makes your ordering process the path of least resistance.
Consistency, simplicity, and context make a company store a vital trust-building tool as well as a labor-saver for both your customer and your shop. They get easy access and ordering, and you get the ability to demand higher prices while creating a consistent process wherein well-formatted orders whiz through your established production process with the right information intact.
Find the right customers, match them with the decoration method that makes this on-demand process possible, and you'll have a combination that creates value for everyone.