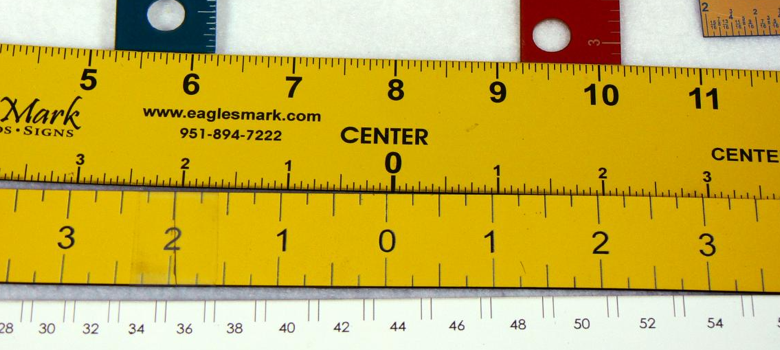 I have designed my own set of centering rulers that are a big time saver. One centering ruler allows me to find the horizontal or vertical center for placement of plates and photos. I also have created one that allows me to find the center of a rectangular object such as an urn for lasering from the center.
I engrave or print the ruler on 1/32-inch material, which holds up well, yet bends around curves.
If you would like a vector graphic file containing all my rulers, please email me-I am happy to share them with you.
-Bob Hagel, Eagle's Mark