Features
Business Owners Jump at Opportunity to Fill Sports Stands with Fake Fans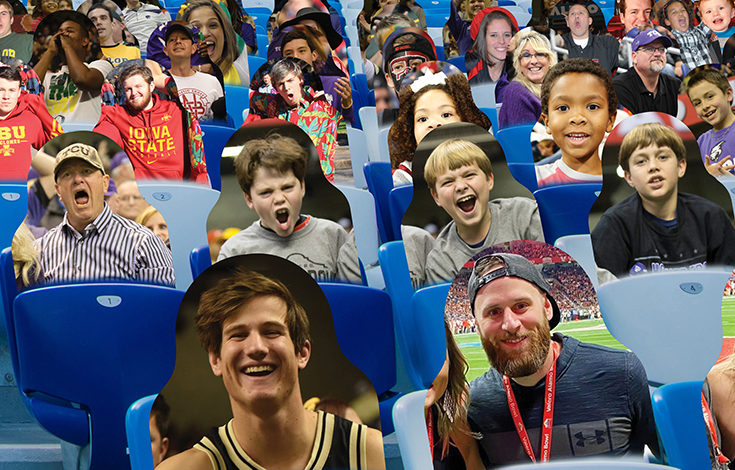 Owning a printing business, or any business for that matter, during a pandemic has proven difficult for many. Business owners have been forced to regroup and get creative in ways they never have, generating new and innovative revenue-making opportunities for themselves and others.
From print shops starting fundraising campaigns in towns across the U.S. to companies exploring PPE, the print world has seen entrepreneurs overcome unforeseen challenges. Now, as a reimagined sports season is in full swing with fan-less playoffs and home openers, some entrepreneurs are helping teams fill stadiums with cutouts of their fans. From the MLB to the NFL, print service providers (PSPs) and marketing companies have an opportunity to bring some normalcy back to sports while also bringing in revenue.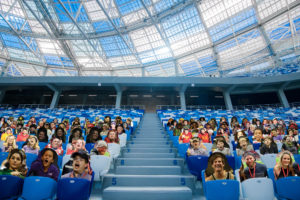 My Fan Seats, Printstation NY, and FanCutouts are three businesses bringing some normalcy back to sports and allowing sports fans to support their teams in a new way. Fan cutouts are all the rage as colleges, as well as professional sports, get back to the game.
For Denver, Colorado native Lara Smedley, her newest business venture, My Fan Seats, was the direct result of the impacts of COVID-19.
With more than 10 years of experience in sports marketing and event production, Smedley started Smedley Event in 2018. Smedley Events is a full-service event production, experiential marketing, and fundraising agency that aims to "bring communities together through unforgettable experiences."
When the pandemic hit in March, she says her revenue disappeared overnight as all the events she curated and oversaw for clients were canceled or postponed, while others moved to online platforms.
Smedley tells GRAPHICS PRO, "We saw what was happening in Europe and Asia with the restart of sports and knew that we had the ability to create a turnkey solution here in the states."
Talks started with her team in early April, and My Fan Seats was a reality in mid-May.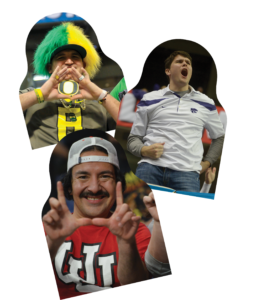 The company aims to engage fans, provide a better aesthetic in the stands, enforce social distancing, and generate revenue for teams, as well as charitable causes.
None of this would be possible without the partnerships the company has built with print shops across the U.S., who are printing fake fans on a 4mm coroplast material.
So how does the service work? It's simple—a team reaches out to My Fan Seats with details on how many and what seats they want filled, cutout photo policies, and program pricing.
Then, the team shares their My Fan Seats link, and sports fans can order their custom cutouts through an automated system.
Smedley explains, "We handle all of the backend logistics then provide our printing partners with print-ready files for production and shipping."
Right now, My Fan Seats is focusing mainly on collegiate athletics but is also working with some professional and youth organizations as well.
Smedley says her background in event production helped "fast track the logistical development" of the company, while her existing sports marketing relationships reassured her that she was offering a well-rounded service that meets the needs of teams and their organizations.
As for the outlook on the future and the impacts of COVID-19, Smedley says, "We are monitoring the return to sports very closely. Teams must first ensure player safety to restart games then find ways to begin incorporating fans back into the experience. We are working with our clients to help them determine what the various scenarios look like and how a fan cutout program can help replace some lost revenue while also enforcing social distancing when limited capacity events return."
In New Hyde Park, New York, Gary Pincus, the owner of Printstation NY, also jumped at the revenue opportunity.
Pincus made a deal with the New York Mets baseball team and has been busy printing fan likenesses ever since, helping fill the Citi Field stadium and create an atmosphere for the players, as well as the viewers watching on TV.
According to a story from CBS New York, Pincus says the shop worked 12-hour days to make sure the orders that came through the "Take a Seat" cutout program were filled.
By July 29, the stadium was expected to have more than 35,000 fan cutouts filling the stands.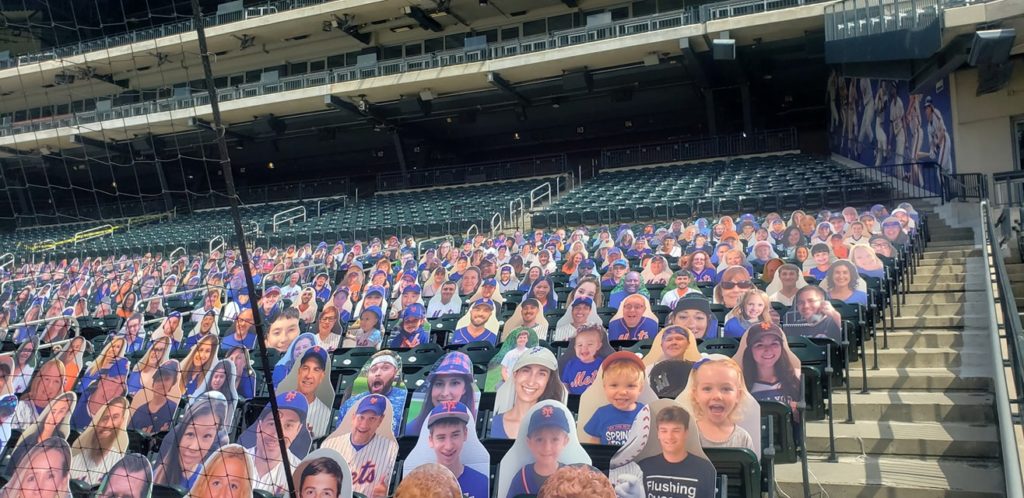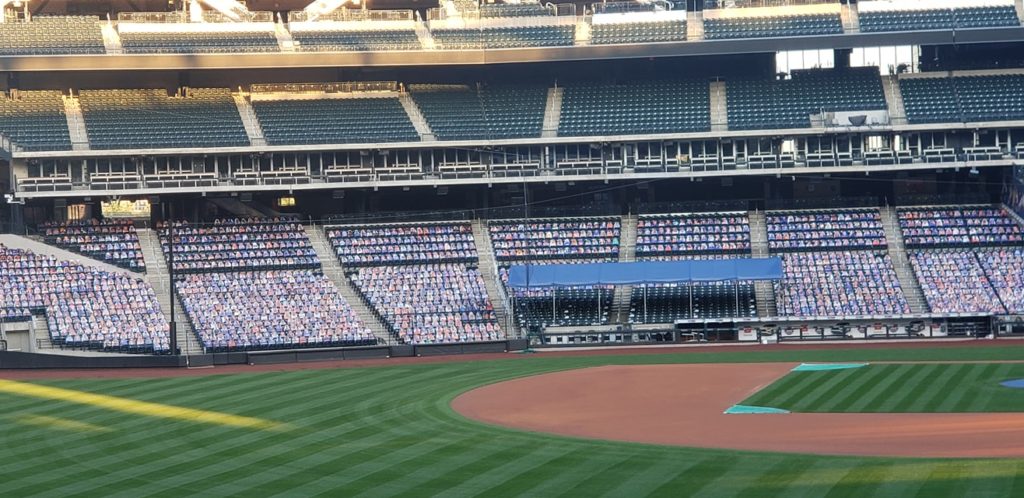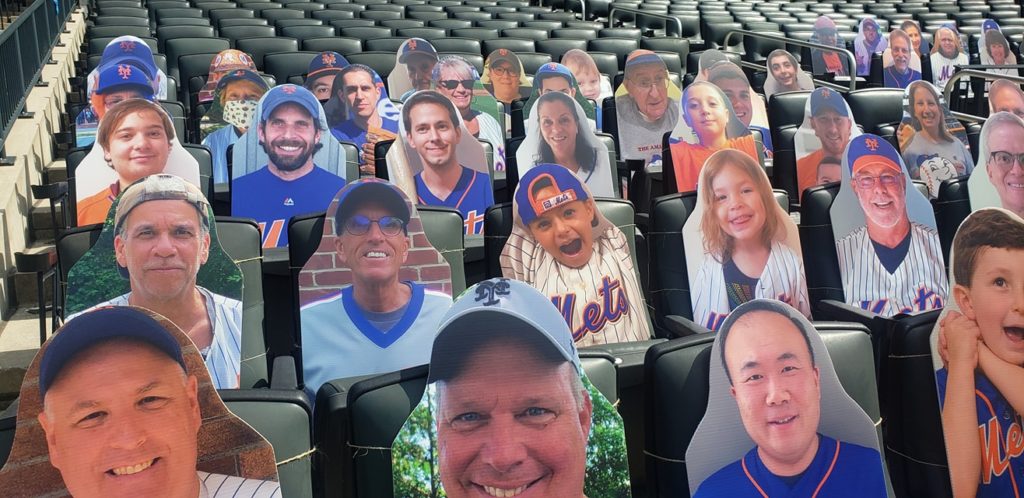 The Denver Broncos recently filled Empower Field at Mile High in Colorado with faux fans for its Sept. 14 home opener against the Tennessee Titans.
Beginning Aug. 31, fans were able to purchase a cutout for $100, with all proceeds going to Denver Broncos charities.
The football organization is going through a third-party marketing company Perk Social, doing business as FanCutouts, which makes it easy for fans to quickly customize and order their likeness on one of three materials—corrugated sign bio, corrugated plastic, or corrugated cardboard. The bio option is for outdoor use, heat-resistant, weatherproof, lightweight, and 100% recyclable. The plastic option holds all the same features but is not recyclable, and the cardboard cutout is meant for indoor use, 100% recyclable, and stain-resistant.
Joe DiPietro, the co-founder of FanCutouts, tells GRAPHICS PRO, "The funny thing is, we're more of a tech company than we are a printer. So, we're printer agnostic."
He explains that FanCutouts works with multiple printers across the country. It focuses on the logistics, backend, and marketing know-how for its clients, and lets the printers do what they do best.
"What we find is that so many of the teams and schools, they have relationships with printers already that they want to work with, or have corporate sponsors that they work with," DiPietro says.
For printers looking to get involved in the game and offer fan cutouts to sports teams, DiPietro says his company can help make it possible. FanCutouts takes care of the website for ordering, payment, feedback, security issues, and it monitors photo submissions, while its network of PSPs does the printing.
"It becomes a very turnkey thing for them (the sports team)," he adds.
Pre-COVID-19 and FanCutouts, Perk Social has been helping colleges, universities, and pro sports teams find creative ways to engage their fans since 2015, using things like loyalty and sweepstakes programs. When the company saw the way sports would return in 2020, it tweaked its software to fit the times, and FanCutouts was born in June.
DiPietro adds, "We're a marketing a company, so it's not just about, upload an image, get a cutout. We work with the teams to figure out how do we retarget these people? How do we upsell them on other things? How do we go back to them with a different version, like, you know, you put a photo of yourself, but now let's do your pet? And then how do we take these and get them shared on social media? So, we create all those flows."
Currently, FanCutouts is working with four NFL teams—the Lions, the Ravens, the Broncos, and the Eagles—as well as some schools, including Duke University, Tulane University, and North Carolina State.
In terms of trajectory, DiPietro says the cutouts have been "selling like hotcakes," and he doesn't expect this print offering to be short-lived.
He adds, "Obviously, we want fans in the stands just as much as everybody else, but, you know, we see this definitely going on at least through basketball season."
As various industries continue to see impacts of the pandemic, PSPs and business owners are showing up to create solutions and offer services that cater to the new normal imposed by COVID-19.