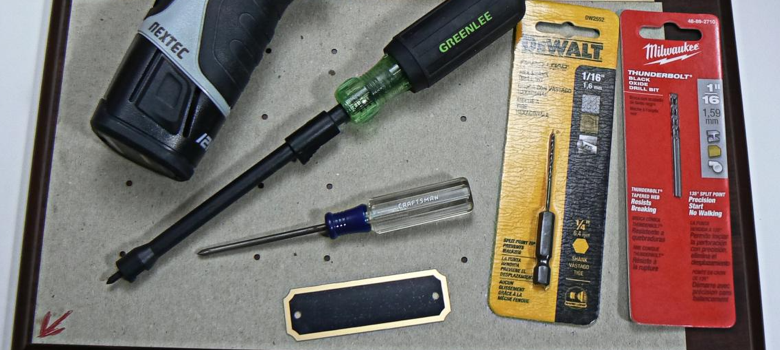 Custom perpetual plaque assembly includes applying the header plate, drilling holes, and attaching all the plates.
The drill bit I use is 1/16 of an inch. After taping the template on the plaque, drill all your holes. You only need a starter hole, so you don't need to drill deep. A hole about 1/16 of an inch deep is enough. Tape on the drill can act as a stopper.
I find most screwdrivers that fit these small screws are not ideal for applying a dozen or more plates. I have found a screwdriver with a longer handle and a screw holder. Unfortunately, the screw holder doesn't hold plaque screws because the head is so small. I have not found an affordable power screwdriver either. In my opinion, the best plaque plate screwdrivers in both regular and Phillips heads are offered by Craftsman and Greenlee.
Leave protective film on all plates to prevent scratching during and after attachment.
-Bob Hagel, Eagle's Mark