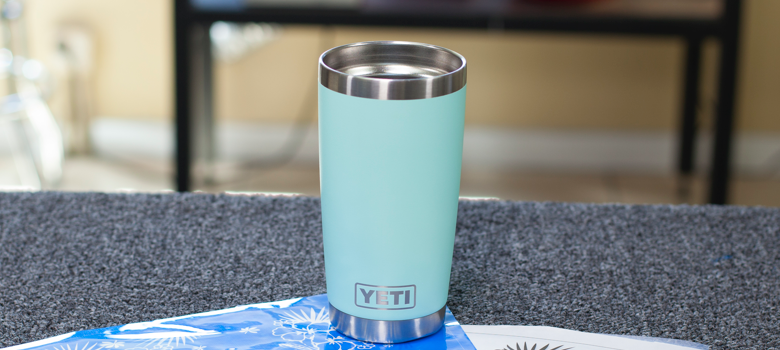 Powder coating involves spraying dry powder on the surface using a small electrical charge. Then, the item is placed in an oven and the coating is baked on.
To offer powder coating services, you need:
A powder coating gun;
Colored powder; and
A compressor capable of producing a high CFM (cubic feet per minute), which is regulated down to 5-7 pounds per square inch.
Because powder coating is not FDA-approved food safe, mask off the top 1/2- to 3/4-inch with high-temperature silicone tape to minimize any contact with the user's lips to the powder-coated finish.
Laser mark the graphics and remove the coating with your laser. Laser settings for marking a powder-coated surface are similar to marking CerMark onto stainless steel using a 600 dpi.
There is always cleanup of residue from laser engraving the powder coating. Clean up the engraved area with 90 percent rubbing alcohol or denatured alcohol.
If sandcarving, minimal clean-up is involved.