Advancements in the world of digital decoration are constantly pushing limits, as evidenced by the innovative white toner transfer printing technology. Although this well-established printing method has been around for a decade, it has continued to unlock new possibilities in printing vibrant and durable designs on the widest variety of substrates with minimal experience, setup time, and cost.
Let's delve into the functionality of white toner transfer technology, its unique advantages, and endless applications. From personalized apparel to striking home decor and captivating promotional items, this technology rules the short run for side hustlers to production-level screen printers and everyone in between.
How do white toner transfer printers work?
White toner transfer printers use a laser-based printing process that prints the design to a special paper or film that is then transferred onto a desired substrate, much like direct-to-film (DTF) printing and sublimation, but using toner instead of ink. These printers come with four or five color toner cartridges: CMY + White or CMYK + White. The additional white toner layer acts as an under base that produces vibrant and opaque designs on a wide range of substrates, particularly on dark or colored surfaces.
For adhesion, white toner transfer prints use a sheeted adhesive versus a powdered adhesive. Unlike ink-based DTF powdered adhesives, sheeted adhesives do not have extensive ventilation requirements.
Advantages of white toner transfer printing
White toner transfer printing offers several advantages over other ink-based printing technologies  —sublimation, screen printing, DTF, and direct-to-garment (DTG) — including the following: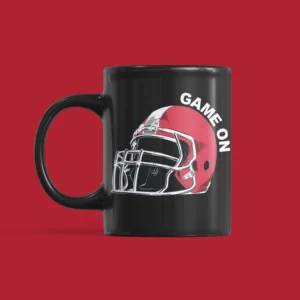 Versatility: Unlike ink-based printing technologies such as sublimation and DTG, white toner transfer prints can be applied to any type of fabric, hard surface, or other substrates without requiring special coatings or pretreatment, including mylar, wood, metal, acrylic, and more. This printing method allows for accurate color and detailed reproduction on any color substrate and almost any material.
Short-medium run: Due to their fast (up to nine full-color prints per minute) and effective printing capabilities, white toner transfer printers allow for quick turnaround times and efficient production of short-medium run printing. A full-color print can be printed, pressed, and finished in under 90 seconds on a light-colored garment.
No maintenance: Unlike ink-based DTF printers, white toner printers do not require daily maintenance. In fact, they require no general maintenance at all. You can turn a white toner printer off, leave it sit for a year, turn it back on, and get outstanding finished results with no issues. With toner-based systems, there are no head strikes, nozzle clogs, or line stops. The absence of liquid ink in white toner transfer printers provides added convenience and flexibility with trouble-free operation.
Ease of use: White toner transfer printers are easy to set up and use, making them accessible to a wide range of users, from those just starting out to those experienced in digital decoration.
Convenient size: Powerful yet compact, white toner printers conveniently fit on most desktops and can print 13" X 19" and up to 52" long. This space-saving technology is a great option for businesses with limited room.
Practical applications
White toner transfer technology has gained popularity in various industries, including custom apparel, promotional products, home decor, and crafts, due to its vast applications, low setup costs, and versatility. This is due to the continued development of specialized papers or films that are designed to be transferred to almost any kind of material, even non-heat-applied materials, including any type of fabric, hard surface, glass, wood, metal, acrylic, mylar (even balloons), candles, plastics, and more. You can also print directly on specific products such as paper (including card stock), window clings, stickers, etc. This diversity opens vast opportunities for additional revenue streams.
Conclusion
All decoration methods have their place in the market. While other methods are more effective at producing designs in bulk with higher quality and durability, white toner transfer is easier to use, ideal for short runs, versatile, affordable, and compact equipment that requires minimal maintenance.
When choosing a printing method to start or expand your business, it really comes down to your specific needs and budget. We recommend considering factors such as the type of surface you will be printing on, the size, and quantity of prints you need to produce. By carefully weighing these factors, the pros and cons of every decoration method, and understanding the unique capabilities of white toner transfer technology, you can make an informed decision that will result in high-quality and cost-effective prints.