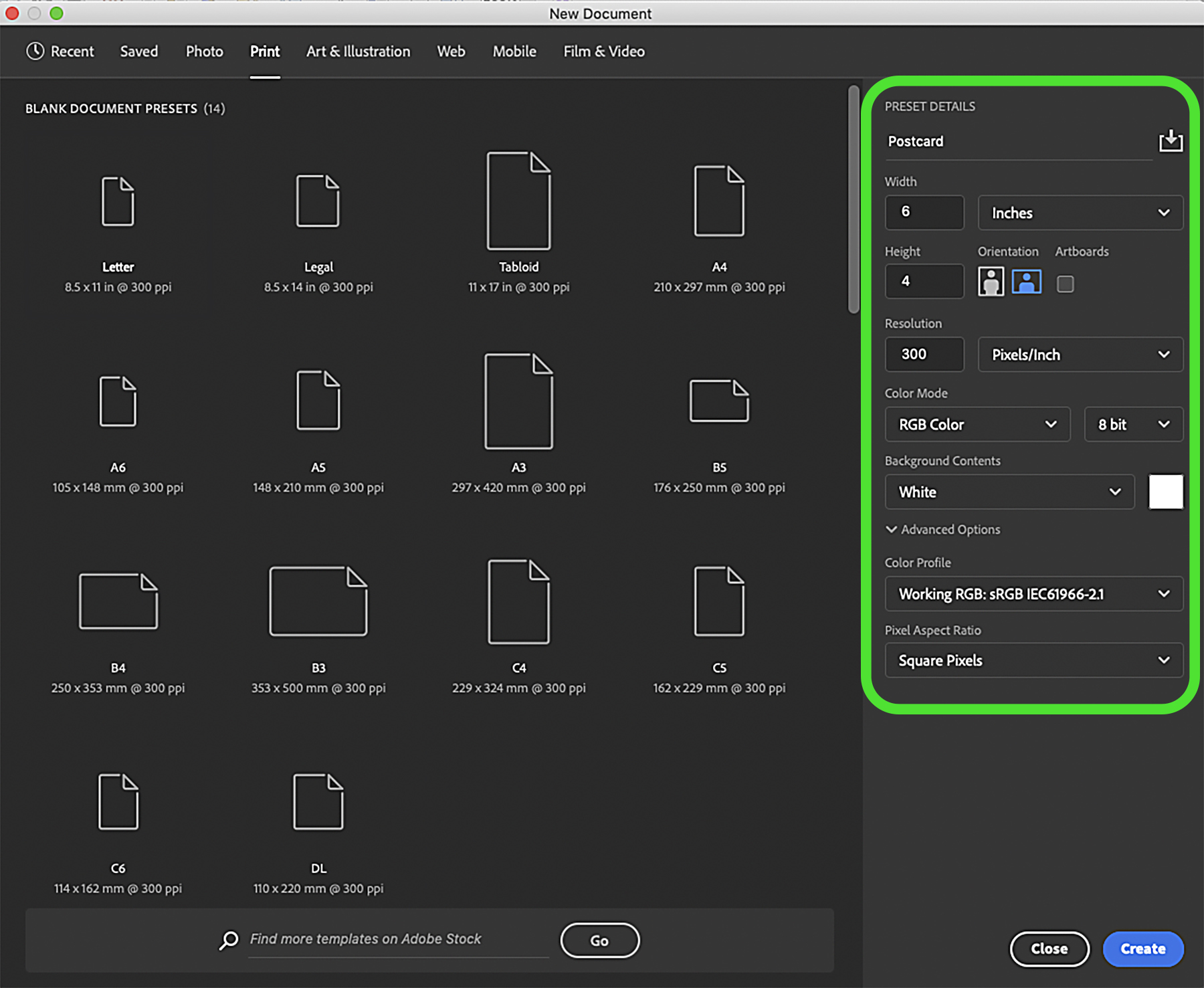 At least 50% of the pixel-based software workflow is about creating custom tools that work to perform functions specific to the image that is being manipulated. Many tools that are created on the fly can be saved and stored to panels that can later be reused on the current image or even down the line, on other images. These new features that you as the operator create are called presets, and they eventually accumulate into an arsenal of custom features that can be accessed at any time and applied to any image.
You can create and store presets in Adobe Photoshop CC and similar systems are also available in other graphics packages.
When you create presets by adding unique document specs, custom brushes, individual colors, vibrant gradients, and a multitude of other options, you are customizing your copy of the software and making it more compatible with your workflow. In other words, you're filling your toolbox with items that you regularly or intermittently use, thereby saving time and labor each time you use the software.
Creating presets is a way of customizing your software so that you have all of the tools you need at your fingertips. Essentially, with presets, you are reprogramming your software to increase its potential. Presets streamline your workflow so that at any given time you can grab a custom brush, color, pattern, or gradient and apply it to an image.
There are many other features for which presets can be made. Actions, layer styles, tool configurations, character (type) styles, and shapes can all be saved as presets. Also, all of the specific adjustments that you apply to an image such as levels, curves, hue/saturation, photo filter, etc., can be recorded, saved as presets, and reapplied with identical specifications to additional documents.
It is to your advantage to explore this powerful feature. Ultimately if you use presets, you will save hours of time and labor and increase the capacity of your digital toolbox.
Learn how to create and store brush, color, pattern, and gradient presets in the September issue of GRAPHICS PRO.