Tips
Serving Military and Government Organizations with Awards and Recognition Products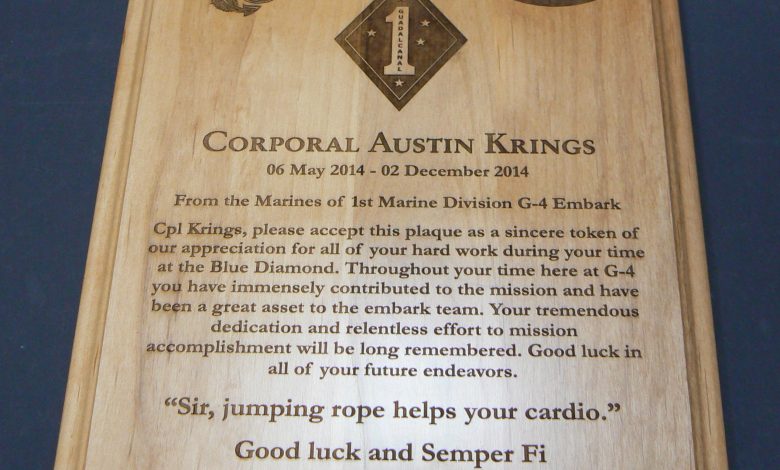 Government and military are everywhere. You may not have big military bases near you, but you likely have military personnel stationed near you. There are many small, not-well-known military installations around the country, and many are training sites for specific skills. Additionally, most larger communities also have recruiting stations near them, and every military service organization has recruiting offices.
Recruitment is one of the toughest assignments in the military and a requirement to reach the upper non-commissioned officer ranks.
Recruiting offices have goals and are very competitive among other regional offices, and awards and recognition are very common in these spheres. As is a tradition in the military, gifts of recognition are given to most personnel when a change of station or assignment happens. Retirement, even after only a few years in the military, is also a significant event recognized with personalized gifts.
Plaques, shadow boxes, paddles, and K-bars on a stand are a few of the items personalized for gifts.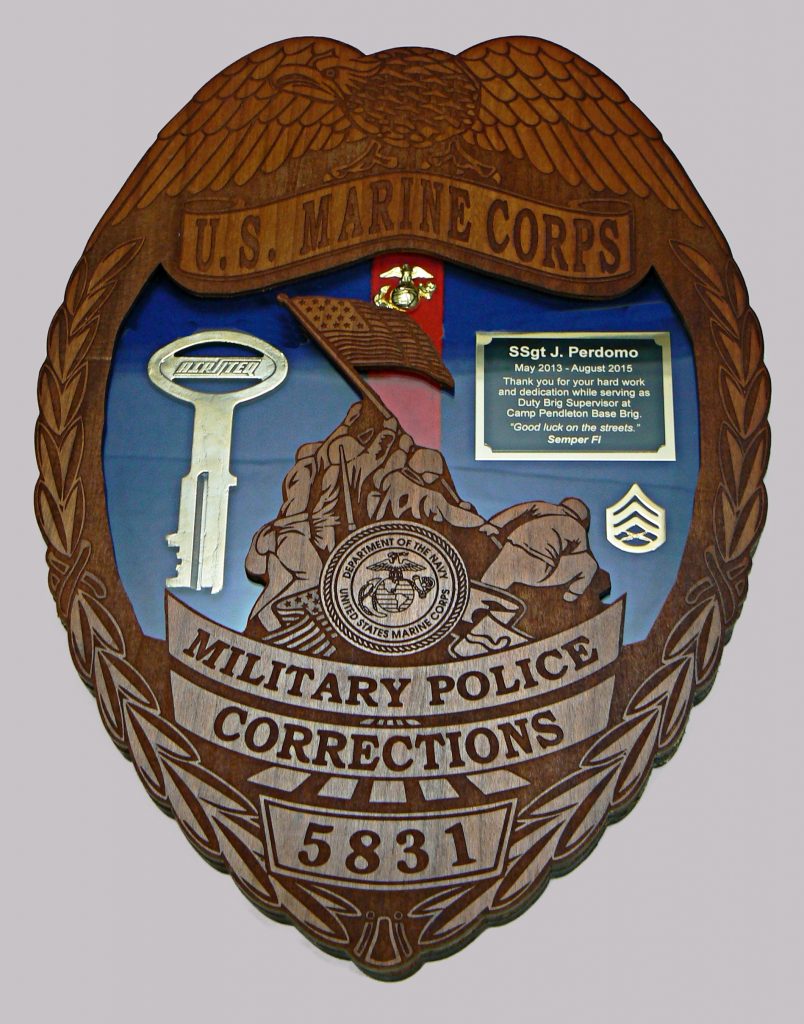 You'll want to hone your graphic skills and begin collecting the thousands of military graphics in use. Both graphics and recognition are critically important to military personnel.
If you have Navy outposts or bases near you, one source of business I found was for those competing for the Chief Petty Officer rank. Personalized charge books, vessels, or a box for the book, as well as, hat boxes are tradition. A woodworker can make these custom boxes, or some are made by the sailors and personalized by engraving shops.
Team up with a retired military person who has made a business (or side business) of creating shadow boxes, paddles, and other wood products for the military. They'll have the contacts you need to sell the custom products. Offer to personalize the products and make plates to be attached where appropriate.
Special guests who come on base to educate, learn, test, or contribute in some other way are often thanked and recognized. Many of these guests are from other military units or even other military services, while some are civilians who work for contractors.
Additionally, military units recognize performance in training classes and special assignments. Ex-military often donate recognition products to nearby units and classes. For example, there are have several ex-military real estate agents who focus their business on the military. They provide plaques for class performance within courses, which enables them to stay in touch with those units and their ever-changing personnel.

I do a lot of military business without on-base contacts, all of which are reimbursed by their unit or collect from members of the unit. Some are civilians working for the military. However, there are contracts awarded for personalized products on the bases. Many are for sports, including military spouses and children.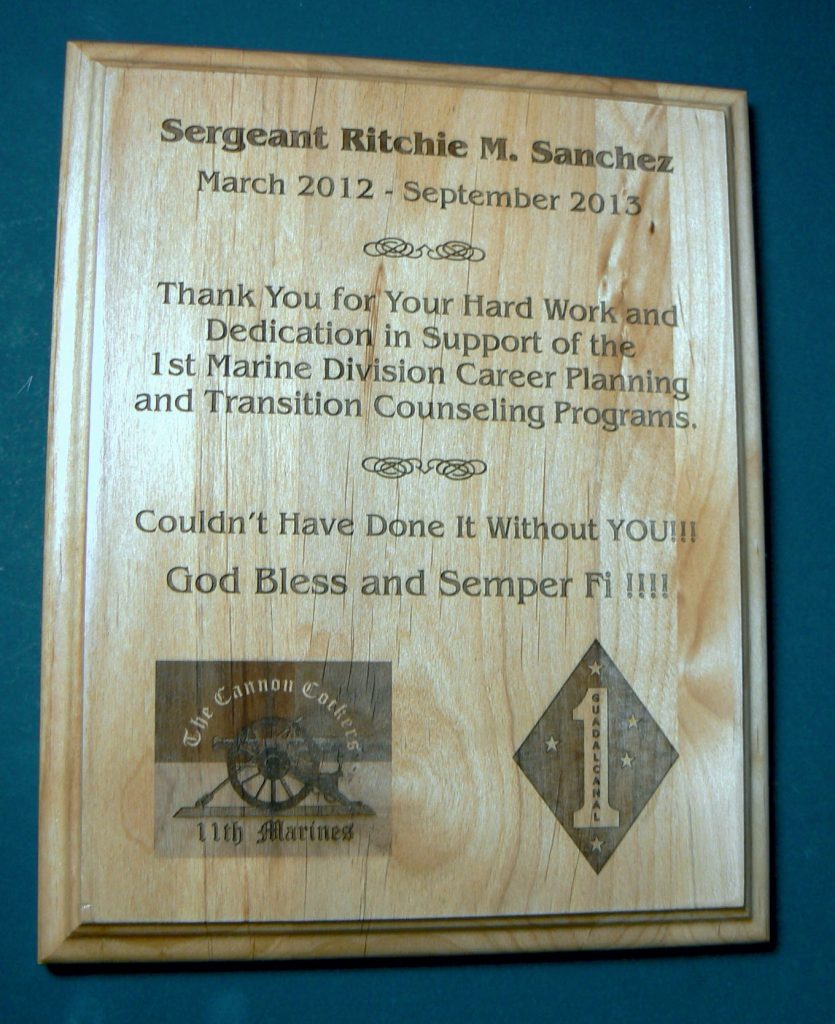 To get in touch with these groups, contact purchasing offices of military bases. They love working with small businesses, especially those that deliver quickly and with quality. Military veteran groups are also a source of business and can help you make contacts with active military units and their personnel.
Government organizations are everywhere, as are federal offices. It may be an IRS office or a policing unit of some branch. Recognition and graphics are almost as important to them as it is in the military. There are also state, county, and city (or other local) governments that present many opportunities.
Personalized products include nameplates and other interior signage, name tags, award plaques, gavels, and customized gifts.
Counties and cities like to do business within the district or nearby. Many require you to register with their purchasing department to get into their system. Some rate businesses on a point system to give preference to small businesses, veterans, and businesses within their district and other qualifiers. All value quality service and on-time delivery. You can often register online. However, don't sit and wait for the business. Get to know the
employees. Volunteer to help out at community events, go to meetings, and introduce yourself and join the city's chamber. Most cities and counties have community service departments (CSD) responsible for events, classes, and sports. Many opportunities lie within them and is a great place to start. CSD employees can also introduce you to other employees.
With these market insights, you can be on your way to exploring a new customer base.