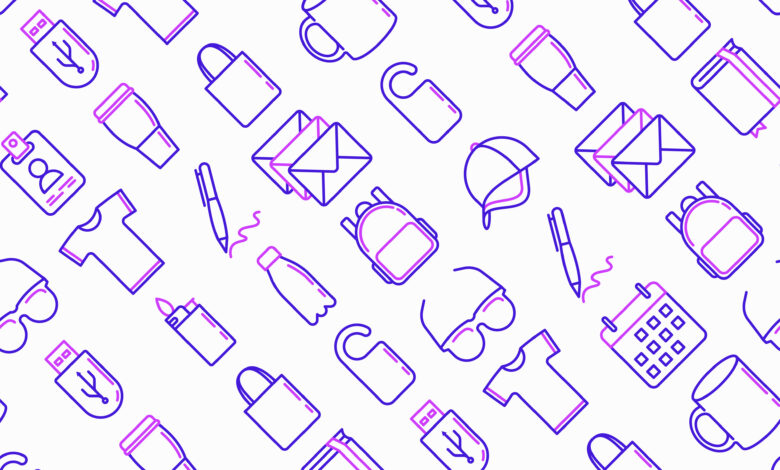 As we enter a post-COVID era, many print service providers (PSPs) are looking for ways to boost their business, and promotional products just might be the answer.
Just relying on your bread-and-butter services is no longer sufficient if you want to grow your business. Finding new services to offer your existing clients and bringing in new clients is top of mind for all business owners. One revenue generator that makes good business sense and has great growth potential for PSPs is promotional products.
Promotional Products Market Size to Reach $4 Billion by 2024 at a CAGR 3.01%SpendEdge
Create new customers
PSPs face stiff competition in all markets. Whether you are in a big city or small town, there is no doubt several similar businesses are competing with you for all the same potential customers and projects. New competitors are popping up just as fast as the old dinosaurs are fading away. It probably feels impossible to add steady new customer growth at a certain point.
One way to fuel that new customer growth is by offering a new product or service like promotional products. The market for promotional products is vast, as just about every business and organization you can think of is purchasing something in bulk with their logo or branding on it.
Almost immediately, you can see growth from friends, family, and business contacts who want to do business with you but in the past didn't need your core offering. They may not have needed a sign or a banner, but now they can come to you for their branded pens, tote bags, or T-shirts.
Promotional products don't require a complex sales process where customers need to do a deep vetting process to make a purchasing decision. Providing a timely quote with accurate information and good follow-up communication is often all a prospective client is looking for to place this type of order.
Increase customer lifetime value
Think about how many orders you are getting from your current customers. For many of them, they might only be a one-time customer. You might only hear from them on an annual or bi-annual basis.
Trying to improve their lifetime value by cross-selling them on your current product offerings might have run its course. However, as we mentioned, promotional products are ordered by almost every business or organization. Now that one-time customer can become a repeat customer many times over.
When these repeat orders are created, you have created a stronger bond with the customer. When you are working with them more regularly, you learn more about their needs and are less likely to lose them to a competitor.
Diversify revenues
Promotional products are a great way to diversify revenues for a PSP. When market conditions change, your business can find itself in a tough spot if you only have one or two consistent revenue streams. Promotional products are very resilient, even in the most challenging economies.
An excellent example was when the pandemic hit in 2020 and forced many businesses to shut down. If you were selling promotional products at that time, you know there were still big-time selling opportunities.
Businesses and organizations were buying branded hand sanitizer and masks in bulk. They also sent care packages filled with promo products to all their employees who were sent home to work remotely. If you were selling promotional products at that time, then it really helped keep your business alive.
Staying competitive and growing your business requires continual analysis. You need to look at what you can do to improve what you currently offer your customers and what other services you can provide. These new services can strengthen your relationship with your current customers and bring in new customers.
The promotional products category is one that every PSP should be looking to offer. Making this service available will create new customers, improve customer lifetime value, and diversify revenues, which are all things that will help grow your business.