Tips
How to Write an About Us Page
Your about page should tell a story, provide confidence, and transparency.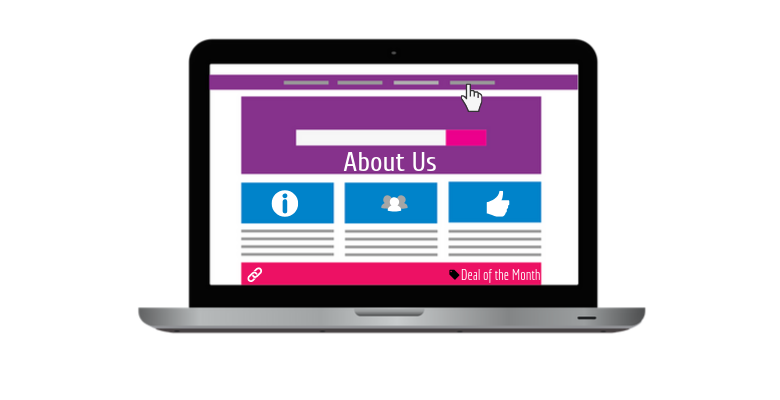 We need to talk about the ever-present About Us page and its importance when it comes to your online presence. Whether it is a potential customer landing on your website from a search engine, social media link, or business card, the chances of them looking at your About Us page are likely.
Most customers want to know who they're doing business with. So, the about page should tell a story, provide confidence, and transparency as well as sell you as a trusted business. Along with that comes the "keep it simple" nature for today's internet users. They don't want a novel; they want immediate knowledge while spending little time acquiring it.
Here are a few strategies to apply to your about page.
THE MEAT & POTATOES
The context of the page should basically present who you are, what you do, your qualifications, and why you're the expert in just a paragraph or two. This can be difficult, but you have to stay focused and approach this not as a resumé, but a simple guide to your qualifications and history. This will satisfy the large group of internet users with little patience.
THE VEGGIES
Following your brief business description and qualifications, you can easily offer links to more information for those interested and armed with a longer attention span. Recommendations, customer testimonials, and reviews come at the top of the list. Link to a gallery of your work or links to press releases you have available. Here you can get into more detail about you and your business for those researching and looking for detail.
THE BREAD
Be sure to have a subscription option for your newsletters, along with follow buttons for your social media properties on every page users are looking into your business. Consider those features a way for users to bookmark you should they need to leave and come back later or are not ready to purchase.
THE DESSERT
Enhancements to your about page can include an image of you, your business, your production team, and more. Personalization generates confidence when it comes to buyers. Reading about who you are is one thing. Seeing who you are provides more confirmation and confidence.
Your about page can also be a staple landing page for your current promotion with a call to action. During holidays or back to school season, go ahead and share the things you have to offer. If you do this, be sure to keep the page current at all times.
FINAL THOUGHTS
Approach your about page as if you were speaking to someone one-on-one, with very little time to sell yourself. That will keep things brief and to the point as well as excite your inner sales strategies into applying these methods in a manner that becomes effective.