Tips
4 Tips for Small Businesses During COVID-19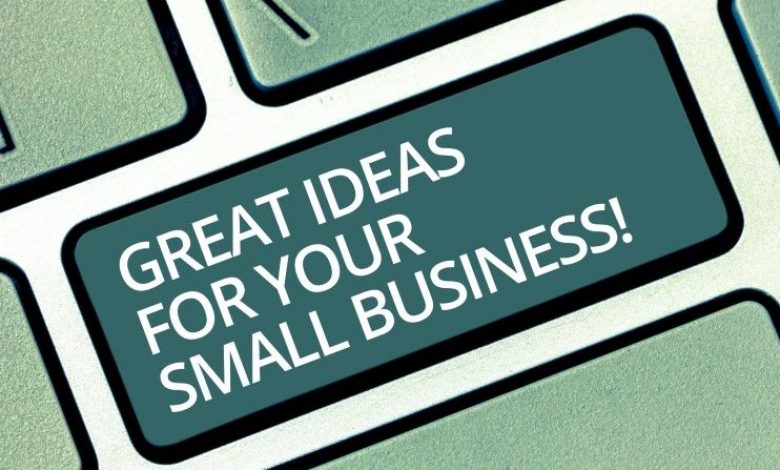 COVID-19 has transformed life as we know it. Wherever you live, whatever your line of work, you've seen the impact.
The truth is none of us know what the next week, month, or year will look like. That's why now is the time to band together.
Here's a list of ideas for small businesses—or any business—to keep operations moving, your team inspired, and your customers engaged.
Enticing offers
Sports games, corporate events, and social get-togethers are on pause for the time being. The most important words in that sentence? For the time being.
That means this global pause we're experiencing is temporary.
Enticing offers aren't just a good business strategy. They're a way to create a glimmer of excitement.
It could be as simple as free shipping for any sized order, upgrading basic garments to premium ones, or offering discounts on all orders placed this week. Maybe your business has signage equipment, and you offer discounted rates for local businesses needing signs to tell their customers how they're operating and when they're open?
In a time like this, there's no display of generosity too small, especially when it comes to business.
Create unity
For businesses in the decorated apparel industry, the power you wield is particularly strong. The products you offer, from branded clothing to spiritwear to promotional products, have one thing in common. They all serve to create unity.
You're working to give your customers a physical indication of community.
Now's the time to remind them that their sense of unity doesn't disappear just because of social distancing.
Maybe fans of the high-school football team are urged to brainstorm ideas for a new fundraising T-shirt. Perhaps the company retreat got canceled, but the boss sends "Work From Home" branded notebooks to all employees, anyway.
Positive workspace
Whether you're the employee or the boss, feeling a sense of belonging is vital for any good business. Maintain a positive workplace remotely with small gestures, like employee merch kits with branded apparel or promo products that spread brand awareness while also connecting the people to the entity.
The "Work From Home" notebook, a pair of branded headphones, or a hoodie that reads "Remote Worker" are all useful options while lightening the mood.
Give back
With all the stagnation, everyone's been thinking about ways to give back. Fundraising at the local level is an excellent way. Maybe, like Printed Threads and Stoked On Printing, you can support other small businesses through special offers.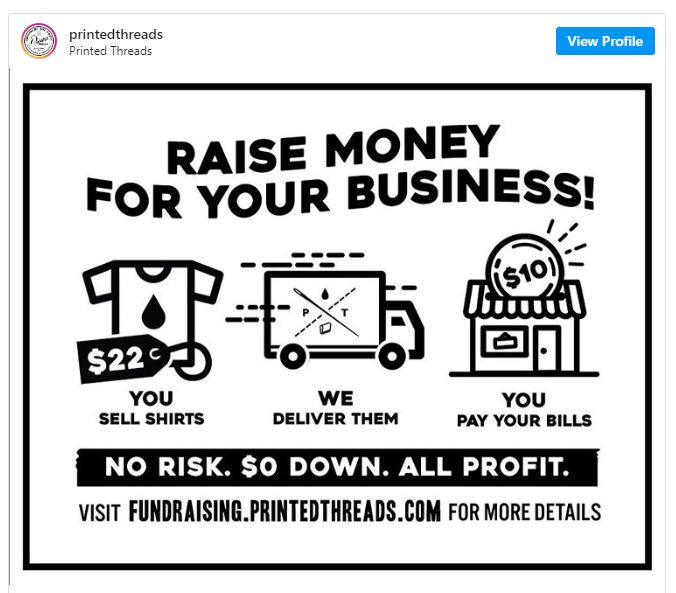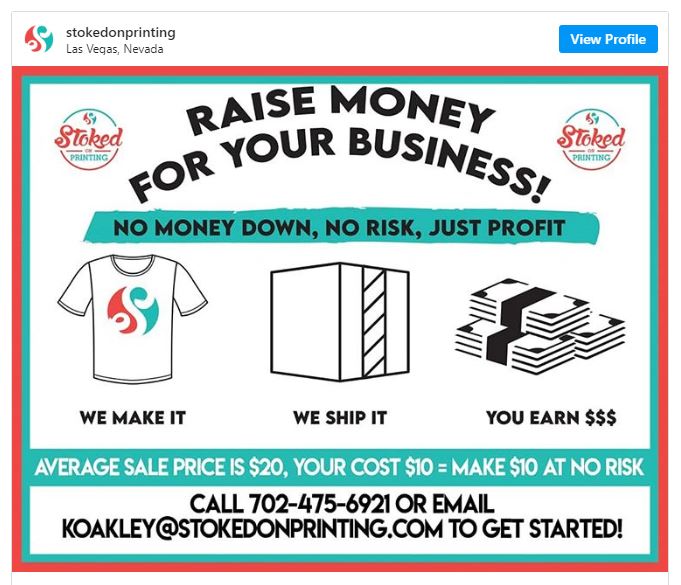 Maybe, like Backstage Graphics, you can help organizations with canceled fundraising events get creative.