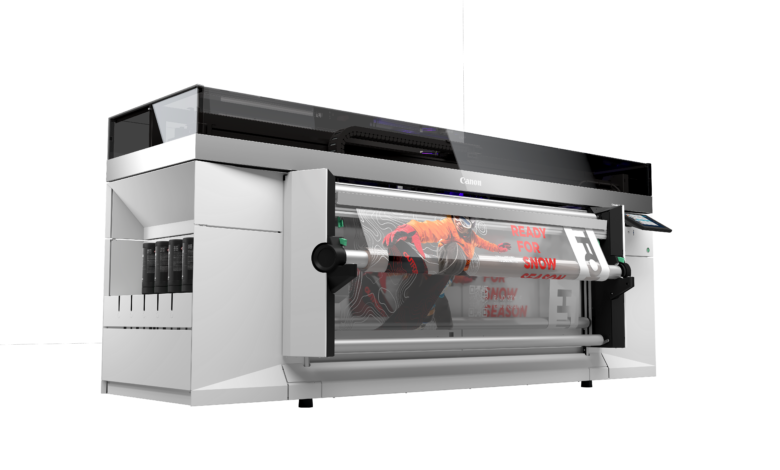 Today's roll-to-roll printing systems are durable and long-lasting, but many print shops will start looking for new equipment options after about five years of hard use, not because the machines are no longer capable of producing good products but because print technology evolves so quickly there is always something being added that can save time and space, improve performance, or open up possibilities for new product offerings.
"These printers are purposefully designed for production and high print volume output, which makes them robust enough to last for many years in service," said Jacob Hardin, product manager, Professional Imaging, for Epson America. "While these machines are hard at work in the field, manufacturers like Epson continue to build upon previous generation technologies to improve many aspects of printing, such as speed, size of the printer, and soft capabilities such as IT, security features, and software integration."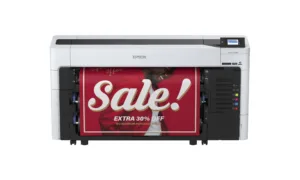 He added that on average, "major platform technology changes dramatically about every five years. Your machines may be producing output that still satisfies client demands as well as your needs, but around the five-year mark, it's really a good time to start researching new platforms, features, and capabilities which have likely evolved since your last upgrade."
Many shops begin to think about a printer upgrade when their current roll-to-roll printer starts to have problems, said Patrick Donigain, senior marketing manager for Canon U.S.A. And even though it still works, it frequently needs to be serviced because it isn't working like it used to.
The other reason is the shop's volume has increased.
"The machine they bought to do two or three rolls a month is not keeping up with the seven to 10 rolls they are doing now, causing overtime labor costs and additional shifts," he said. "Work that used to be two to three hours a day is now 10 to 12 hours a day."
Shops can choose to either upgrade an existing machine or purchase a new one based on hot new applications they want to try or customer requests for something their current machine can't handle.
Tony Simmering, Mutoh's product manager for eco-solvent and dye-sublimation, said that the first thing he asks people who are looking to get into roll-to-roll printing for the first time or are already in the business is what their scope is.
"I take that answer and work off of that. If their answer is very broad, they want to be able to do everything, I ask them to take a step back and narrow the scope," he said. The next step is looking at their current numbers and where they would like to see themselves in three to five years.
"Do they want to be adding new products or grow their existing SKUs? Really, I try to get people at least one step ahead of where they think they are now," he said.
Hardin said that upgrades start to make sense when their current machine can't keep up with increasing customer demands.
"Our latest roll-to-roll printers have some increased flexibility which extends beyond roll-to-roll (when needed), such as the ability to print directly to rigid posterboards, canvas, and other interesting substrates," he said. "Adding new services supported by the latest generation technologies can help increase your flexibility and could provide an extra edge when it comes to satisfying increasing customer job demands."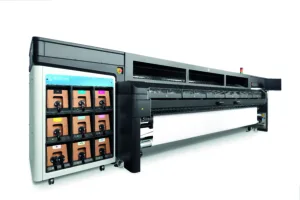 Mutoh's Pro Series of printers come in three different levels, a 54-inch entry-level ecosolvent, a 64-inch single printhead ecosolvent, and a 64-inch two-head ecosolvent. Simmering said that if a company's entire business is stickers, decals and using heat transfers printed on a desktop printer to put designs on apparel, it might be time to invest in a 54-inch single printhead entry-level machine. If a shop does fleet vehicle wraps but three years from now wants to be doing full graphic designs for luxury vehicles, paint protection film and window tinting, they should move up to a 64-inch single head printer.
Companies need to leverage how much capital they have to put into this equipment investment vs. how many hours in the day they have to get jobs done, Simmering said. Sometimes it is easier to go one step up now for a lesser cost, but that could mean having to go through the process again in six months when the shop's capacity becomes stretched. If shops don't upgrade enough at the beginning of their search, they may end up with many redundant printers as they grow into something bigger.
"You have to be realistic. You don't want to jump too far. We want to tell you to buy the top machine. Everyone makes out with that, but at the end of the day, you have to look at what is the right balance of capital to invest in this and the man hours you are using to produce currently," Simmering said. "You don't want to over expand or under expand."
He added that "there comes a certain point where we call it end of life. [The press] is no longer being manufactured and we've stopped making changes or add ons at that point. That's why we say now is the time to jump into new features. There's no way that is going to happen on the old ones."
New models vs. older equipment
Epson's latest roll-to-roll printer models are developed based on customer and print operator feedback, "which we think are equally important," Hardin said. The company's SureColor T7770DL is a bulk ink-based roll-to-roll printer that has all-front operation, including ink and media changes. Media roll reloads now auto-load on the printer, so all an operator has to do is load the roll on a spindle, lock it in the printer, and press a button to load. No more feeding required.
"The bulk ink system can lessen time between cartridge changes and can help provide lower ink costs as well. Additionally, new IT and security features help integrate these printers on existing networks."
Many people don't realize that large-format printers have become more compact.
"Just like cell phone and computer technology, designs are becoming more compact as new generations come to market, while still maintaining very productive and powerful capabilities," he said.
Marc Bautista, large format global product senior manager for HP, said that HP's newest roll-to-roll printer is a 126-inch-wide HP Latex 2700 that takes production efficiency to the next level, offering vivid colors at up to 958 square feet per hour via symmetrical double printheads that come equipped with automatic printhead cleaning technology.
"With this new printer, users can take on high-margin jobs with 30% wider gamut at high speed, preserving media gloss and feel across a wide range of signage and décor applications – such as thin films, vinyl, and paper thanks to the lower curing temperatures," he said.
The HP Latex 2700W printer offers "the whitest white ink in its category at speeds of up to 581 square feet per hour, allowing Print Service Providers to produce high-margin applications on pre-colored and transparent media," Bautista said.
All printers in the HP Latex 2700 series use HP Latex inks, which are formulated with up to 65% water.  This makes Latex prints "not only odorless but also recyclable, returnable, or non-hazardous and, therefore, safe for disposal. Plus, it provides healthier print production without trading off performance – as, unlike solvents and UV inks, Latex doesn't pollute the surrounding air or irritate the skin when touched," he said.
Latex technology allows PSPs to meet more stringent health and environmental criteria, enabling them to produce work for sensitive environments, such as health care spaces, homes, or offices, he added.
Efficiency, profit gains with newer roll-to-roll tech
Many of the advances happening in printing currently involve improvements to printhead technology. Some models feature larger printheads that can increase output over previous generations while still maintaining good quality, Hardin said.
"Expanded capabilities such as being able to print on a variety of media allow more products for customers to choose from and the potential to increase the scope of jobs that can be offered. New features that help switch and load media rolls automatically are now available, which can help operators spend more time printing versus changing media. Meanwhile, with all this expansion in capabilities, some of today's printers are smaller than ever, which can be a big benefit to add additional machines in your existing floorplan to increase output or even give you the ability to move machines around when needed," Hardin said.
Print Service Providers can "enable business agility and maximize uptime and productivity thanks to software tools like HP Professional Print Service Plans or PrintOS," Bautista said. "HP Professional Print Service Plans is a new service and printing solutions experience that helps users with every business need, offering support, print operation optimization, and actionable knowledge. Elsewhere, HP PrintOS gives remote management of the printer system, and, thanks to the Print Beat tool, users can easily identify jobs and job queues of all registered printers across multiple sites in one comprehensive space and with a glance view."
Canon's Colorado press has the ability to spot gloss without using varnish and the company has experienced major growth in the past few months due to its white ink capabilities.
"We just launched white ink. That is notoriously a pain because of the nature of titanium dioxide particles, they like to settle," said Donigain.
The Colorado uses UV and gel-based inks that resolve the issue of printhead clogging because UV inks don't evaporate. Gel-based inks are the consistency of hair gel, which helps suspend the particles better, he added.
The press also has an agitator in it to keep the ink fluid. The varnish option is mostly used in the business card market and in postcards. The Colorado can print gloss and matte at the same time in a single pass.
"That is unique to us because we have this unique carriage system, a printer carriage and curing carriage," he said. That means if the shop wants a drop of ink to hold its dome shape, the curing carriage can hit it with UV for just five seconds to cure it in that shape. If the ink is allowed to settle for five to 10 seconds and then cured, the ink will create a smooth, glassy surface.
Many of the newer printers are designed for unattended operation. They can automatically switch out rolls and maintain the printheads without user intervention, he said. The Colorado, in particular, "takes care of itself from a lot of different angles," Donigain said, "you don't have to babysit the machine."
The press runs off a modular system so that a customer can purchase the entry-level model that only has one roll, gloss only, and entry-level speeds. If their business grows, they can add a second roll into it or add the ability to print double-sided at 50% more speed. Everything is done remotely.
Mutoh's Simmering adds that the latest printing advancements have opened up many opportunities that weren't available in the past, including personalized shoes and apparel.
"We call it diversification at Mutoh. How to diversify your application set and what type of things can you offer in your business with your existing equipment," he said.
A sign shop that wraps cars could offer keychains or T-shirts that match the car. This way, the shop can offer new and personalized products to new customers as well as existing clients.