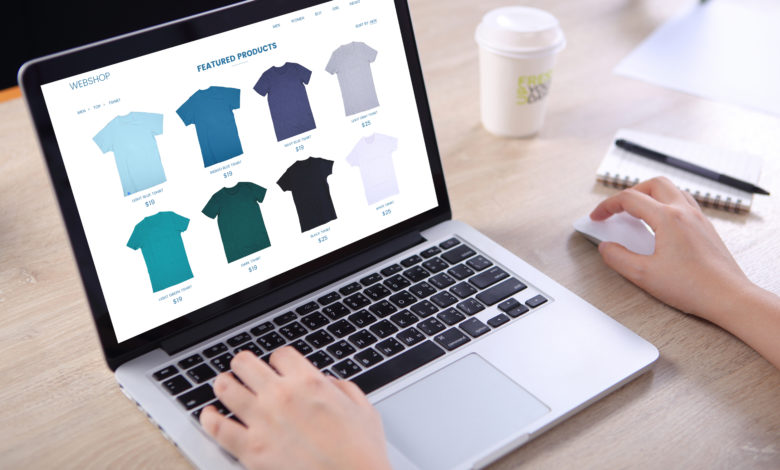 E-commerce has been growing steadily for years, but as the pandemic affects traditional buying and selling behaviors, it shot e-commerce through the roof. In a matter of months, the global digital marketplace took over, from groceries to retail. e-commerce was no longer just a cool add-on to offer customers — it was a key to survival.
Through e-commerce, consumers can find what they need fast, score good deals, and find the cheapest option for a product. For consumers in the decorated apparel industry, the perks were even greater.
The decorated apparel market
We've seen end-consumers jump to action when they see an online fundraising store or a website that's selling T-shirts with funny, COVID-19-related sayings.
So, let's keep this mindset of ease of access and take a look at your customers. Whether they're corporate entities or schools, sports teams, or organizations, they're busy. They're looking for buying convenience just as much as their end-consumers.
With the right e-commerce technology, a better buying experience is largely guaranteed. You want a platform that encourages sales but is also easy to manage.
Once your customers are all set with the products they want to offer their end-consumers, they're able to sell them in their own custom, easy-to-navigate web store. Not only will this increase their sales, but it'll also increase their marketing potential. Web stores are easily promoted, and your customer can share them across various digital platforms.
It all comes back to ease and convenience. End-consumers will be more inclined to buy, your customers will be happier with the sales they're seeing, and they'll become repeat customers.
In a crowded industry, turn to e-commerce technology to differentiate you from your competitors. It'll be a huge selling point as you pitch to new leads while streamlining your shop's processes. It'll offer you automation, organization, and efficiency that allow you to spend more time with your customers, products, and team.
E-commerce is king
If you ignore its power and refuse to get on board, you won't just maintain the status quo. You'll sink your own ship. Andrew Lipsman, a principal analyst at eMarketer, says: "Everything we're seeing with e-commerce is unprecedented, with growth rates expected to surpass anything we've seen since the Great Recession."
Let that sink in. There's no doubt the pandemic's impacts will be seen on sales across industries for months to come, but adopting e-commerce and the right e-commerce technology will help your business survive. E-commerce isn't just an option anymore. It's the key.