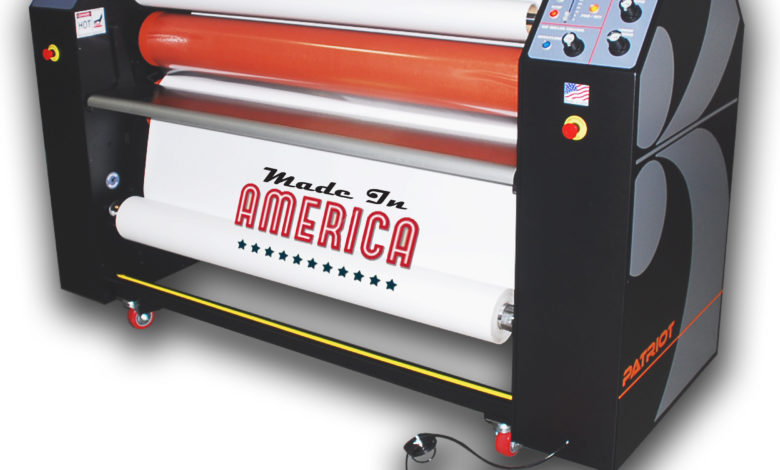 With the bulk of the first half of 2020 mired in shutdowns across most U.S. states, some shops have seen a rocky road since the spring. While businesses continue to dig through their back-ordered job list and get on top of operational priorities, laminators can be a helpful tool for these challenging times.
"There is a huge demand for applications such as directional signs for retail stores and traffic control, informational signs for point of purchase displays, floor graphics for social distancing instructions, and window signs and banners for retail store operating information," says Mitch Noble, Graphic Finishing Partners.
Carl Hoffman, Royal Sovereign, points out that businesses also need new outdoor signage to meet today's conditions. "Buildings need signage stating face masks must be worn before entering, and curbside pickup signage," he states.
Depending on the size of the establishment, this means producers can use their equipment for everything from a lucrative set of signs with a regional franchise or customized outdoor signs for local mom-and-pop businesses.
With the face of the restaurant industry changing as well, producers can tap into this market.
"Because of COVID-19, businesses are once again laminating their menus to withstand the constant cleaning with disinfecting sprays," Brian Buisker, Advanced Greig Laminators, explains. If they've already worked with eateries in the past, this opportunity means shops can consult existing clients on how they can provide this service.
Creativity is a chief factor in keeping shops afloat while their clients navigate the new normal, so producers must be nimble. Lee Coda, Coda Inc., points to niches like portrait photographers who offer curbside portraits and need lamination on their final prints.
"Many smaller shops are finding they can do these finishing services on their own rather than sending (it) out," he explains. "Our customers that do fine art and scenic photography did not seem as negatively impacted as our commercial shops."
By adding a laminator to their arsenal, print service providers can enhance the services they excel at and find a new way to push past current challenges.
Learn more: Top Features to Look for in a Laminator