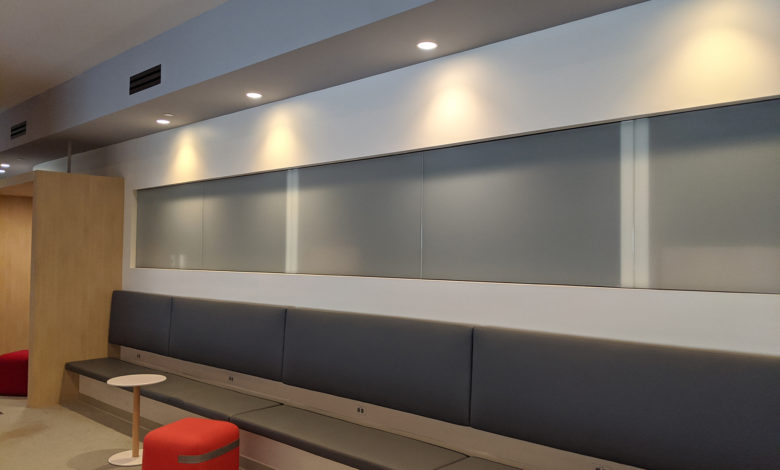 This consideration isn't to imply that a printed film can't also be decorative; instead, it's to consider the look a customer is going for in a space. Are they looking for a window film option that is printed, typically for advertising purposes, or one that is decorative?
A printed film combines all the above considerations to determine the coverage, visibility, light passage, and durability that best meets the customer's needs, whether on a storefront window or a vehicle's windows.
Decorative films answer many of these same considerations while extending into texture options that help control light and privacy of commercial and residential spaces while also enhancing a space's aesthetics. 3M Fasara glass finishes are a great option with over 50 designs available. Avery Dennison offers Etchmark and Frosted Sparkle options in its SC900 Super Cast Series.
We've installed these types of etched-look films many times over the years. The graphics provide privacy between spaces while still allowing light to move through. This approach keeps the area feeling open and airy while also cutting down visibility.
A local college has a row of offices on one side of some large windows, while there is a lounge/study space for the students on the other side of the wall of windows (pictured above). The college quickly found that this was awkward for the people working on their computers in the offices. Simple full coverage using 3M 7725-314 Dusted Crystal, a matte, translucent vinyl, provided a professional look and privacy without cutting out the natural light.
If you consider this series of tips, you can help your customer choose the right media for the desired result.