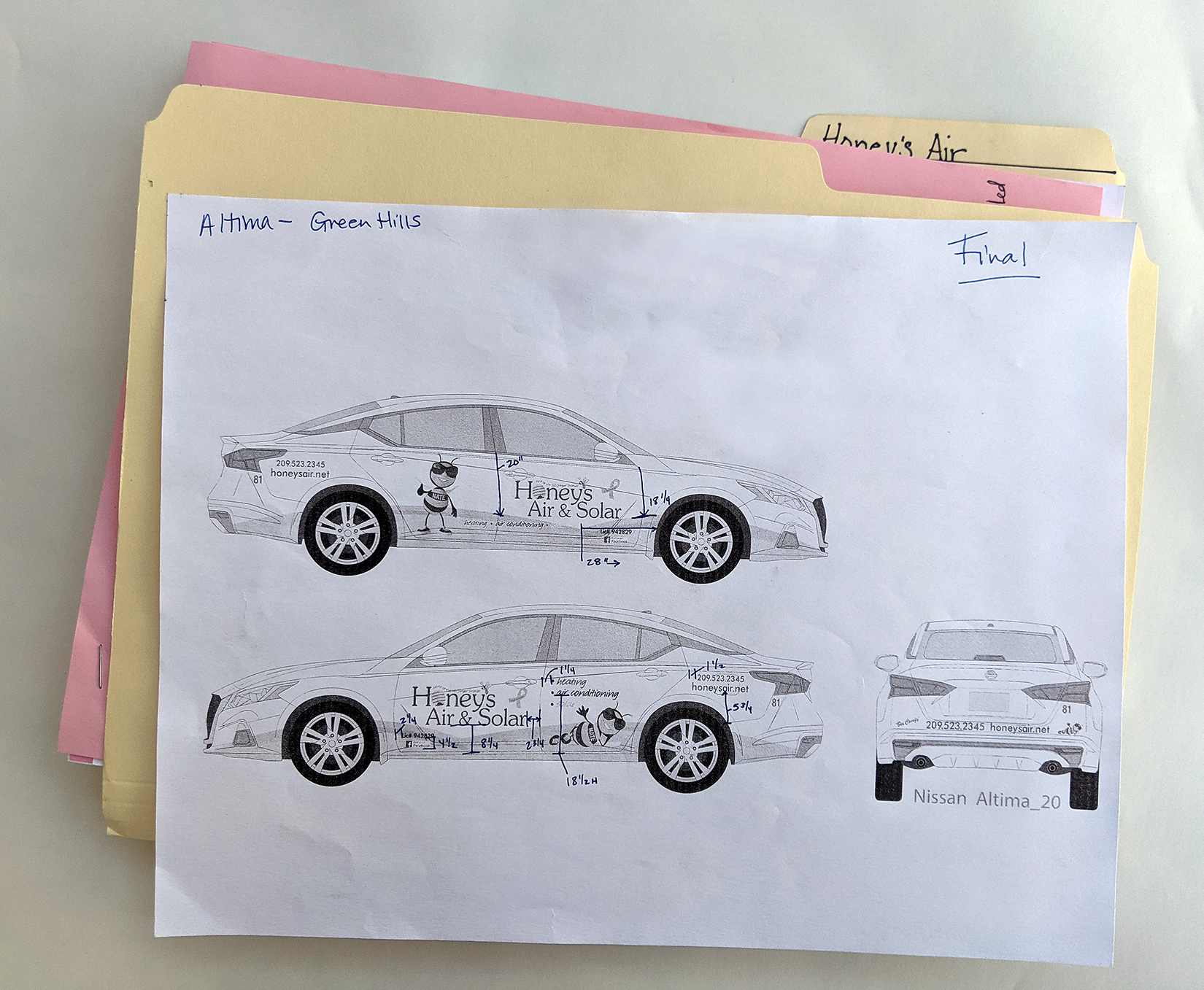 Often sign or vehicle projects will run through a few variations before the customer approves the design. At Visual Horizons Custom Signs, we print out a copy of the chosen design and write FINAL on it so that it's differentiated from any other proofs still in the paperwork.
If the project is a vehicle graphic, we use this final proof during the installation for placement reference. Include all sides that will receive graphics in the proof — don't overlook including both sides because often there are different obstacles from one side of a vehicle to the other.
During the installation of graphics, we also use this final proof to note the placement of the graphics specifically. Draw lines from a point on the vehicle to the spot on the graphic that you measure between.
These measurements ensure that any future installs on similar vehicles will get placed the same. Consistency is vital in managing fleet graphics; when cars are parked together in the lot, the placement should be the same.
Find the full article, "Being Accountable to Your Clients," here.