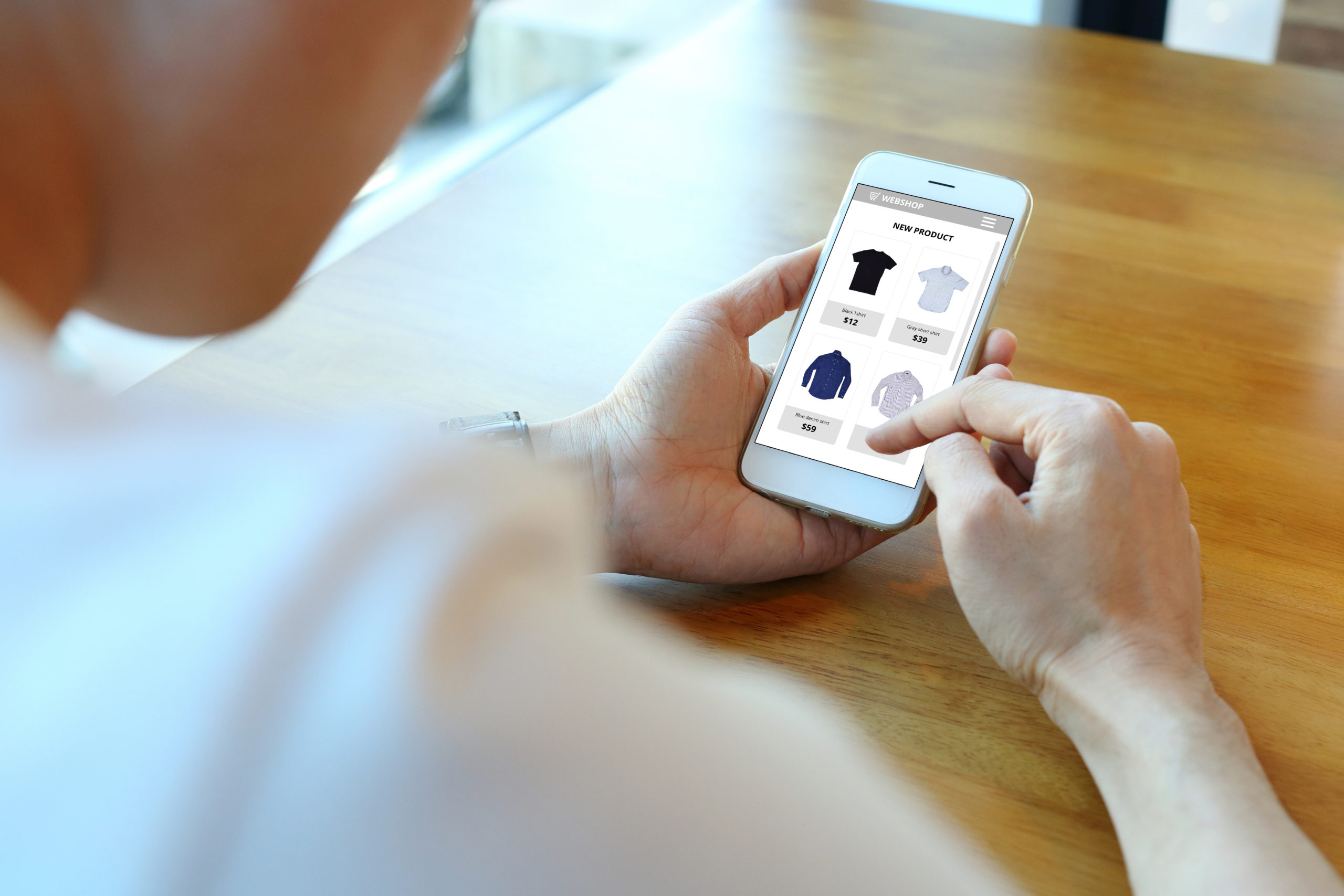 The pandemic sparked feelings of nostalgia in many people, as they fondly remembered simpler times, even as far back as when they were kids. And with that nostalgia came more fond memories of what it was like heading outside to window shop at the local mall, where you could then go inside to actually see and touch the merchandise before making that final purchase in person.
Nowadays, we're used to a flurry of packages arriving at our doors all the time, after going through a significant shift from buying in-person to buying online. Even though the world has mostly opened up, many people continue to stick with the ease of online shopping for various reasons.
But, that doesn't mean those people don't miss that tactile in-store shopping experience of being in a favorite brick-and-mortar location, picking up new products, and experiencing the sights, sounds, and smells of shopping in-store.
Many decorated apparel sellers changed how they served their clients during the COVID-19 lockdowns, with many revamping their online presence and even beginning to sell their products nationally as a result. Staying in touch with new clients who aren't local means creating a long-distance relationship that feels like they're right there in your shop.
But how do you keep that in-store feeling alive when you're selling products online? Many shops are blending the ease of online shopping with the feel of an in-store, decorated-apparel shopping experience on their e-commerce site.
Basics of creating an e-commerce environment that meets the in-store shopping experience
Lots of touchpoints: 

Just as it does in a brick-and-mortar store, the customer experience begins long before checking out with your order. Does your online store include your shop branding and colors? Do new customers get on your email list with special project highlights and offers? Be attentive to all the touchpoints your potential customer goes through to add the items they want to their cart. Then, take them to the next step — checking out.

Stellar customer service: 

Another way to mimic the in-store shopping experience is with customer support. In your shop, you or a staffer are there to answer questions and then take the order. You need to provide the answers online as well.

You can have an FAQ (frequently asked questions) section that answers their questions in your shop's personality and voice. Of course, this is still an option, but it can be overwhelming if you have too much information. Instead, add a chat feature that lets new or returning customers get the information they need without searching for it. You can decide whether you want to use a live or automated chat or a combination. If you know that your customers browse the most during certain times, have a live person ready to answer questions.

Unique Upsells: 

In a physical store, it's possible to upsell items when the customer is browsing or getting ready to check out. This is actually a great way to increase your sales and win customers over.

Do the same thing with your e-commerce site by suggestively selling complementary products or upgrades before the customer hits the final checkout button. For example, if someone is buying a blank or decorated Adidas "tech T," you could have your site automatically offer a matching accessory like an Adidas "core performance cap" or "3-stripe bag."
Now that we've covered the basics let's look at some action items you can take to create an online customer experience.
Four ways to closely mimic what we love about shopping offline
 Inject color into your product pages. 

Many retailers use bold colors in their brick-and-mortar stores to draw shoppers' attention to certain items on display. Do the same thing with your online store by adding banners and bright, colorful images to mimic your shop's vibe and style.

If your business logo and marketing images have a dominant color scheme, mirror this in your online store. Also, if you ever "dress up" your shop for special occasions and seasonal items, do the same with your online store.

Consider how the space would feel if it were an actual retail space. 

In a physical retail space, your customers can become overwhelmed if the shop is crowded and cluttered. The same is true with cluttered online stores.

Use a "less-is-more" attitude with one long-form paragraph about each product rather than multiple short paragraphs. This allows you more visual room by not using text boxes. (You can easily do this via CSS)

Add sidebars for sizing charts or customizable options. This will help customers navigate the shopping experience easier. Finally, just as shoppers would see other customers in the store, you can mimic this "feel" by adding customer reviews and comments on the product pages.

Experiment with adding new technologies to your website.

Many shop owners like to upgrade their store with new tech, displays, and variety in presentation. Do the same online by integrating video into product pages where possible. If you really want to get adventurous, consider leveraging live video on your product pages or adding virtual reality tours, as some stores are now doing.

Use social media to mimic window shopping. 

Instagram is the perfect platform to showcase your products in a fun and elaborate way, giving your followers the ability to "window shop" your goods while they still get their daily dose of social media. Instagram also gives you the ability to make those posts "shoppable" after setting it up through their platform. If you use platforms like Shopify or WooCommerce, they actually have some built-in features that should make adding this feature to your posts a little easier for you.
Give your big clients the retail experience too
Corporate clients and loyal, big-order-volume clients have the same shopping nostalgia your average website user does. Here are some ways to give them the same high-level customer service they'd get if they were visiting your shop in person.
 Start with a video conference call or in-person visit if they're local. 

Your corporate or school clients must know and understand how the website works best for their purposes. This really matters if you plan to have them place orders directly on the website or a company store you create for them.

Use the video call to walk them through the website and explain how they can get the most out of it. This personal "tour" of your shop will enhance the client relationship by showing how you offer them top-notch customer service whether they're ordering online or in person.

 Offer unboxing experiences for bigger customers. 

Create option boxes every quarter or season to send to your most loyal and high-order-volume clients so they can have an unboxing experience for themselves. This way, they can physically see and touch the items you want them to consider purchasing. If you can, add their logo to some of the apparel or promo items to make them even more personal. This could be an example of the power of unboxing, and they may want to do the same for influencers or staff in their organization.

Record short videos for your best-selling decorated products

. Give your best clients a trend report to show them what's trending and popular in terms of styles, fabrications, colors, and imprinting options. Make sure to include some flashy retail-looking products that create FOMO.
Making the shift to a digital retail store doesn't mean you have to sacrifice your physical shop's customer service and personal touch. Designing your website with this in mind will let you replicate the in-person shopping experience at your brick-and-mortar shop.