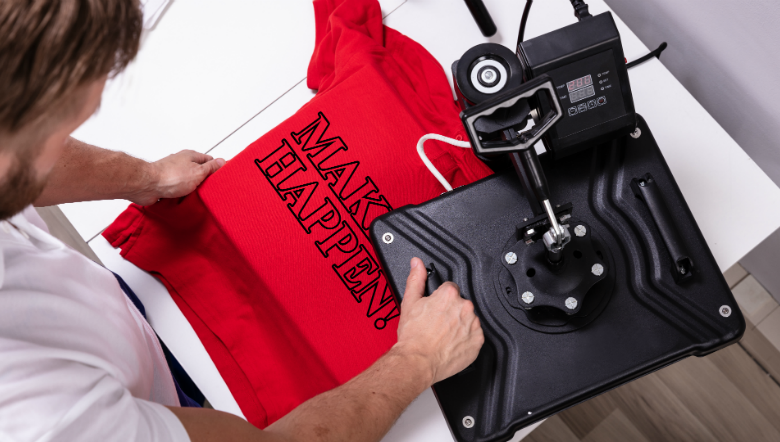 There is a vast array of garment/apparel fabrics and styles available in the market, many with resistant surface coatings and fabric enhancing finishes. Matching the best possible heat transfer with the garment fabric can be the difference between achieving product quality success or failure.
In most cases, the choice of combining the heat transfer ink with multiple fabric and garment nuances cannot be limited to just one heat transfer finish or application technique. Because of this, I highly recommend some simple testing of each fabric type before choosing the heat transfer. Testing provides a better understanding of the application and consistencies of the fabric. Some come coated with unique and complex finishes, and how these affect the transfer can be observed in advance of the final choice.
It is especially vital to isolate possible difficulties found with fabric structure and fabric stretch capabilities, as these will play a big part in the application and function of the heat transfer once applied to the garment. The first step in the test procedure is to obtain a small sample swatch of the garment fabric and heat transfer samples. Using a heat press, apply the sample transfers to the fabric swatches. It is imperative at this stage that the heat press equipment used is of a quality that allows precise settings of time, temperature, and pressure.
Follow the transfer manufacturer's heat press application recommendations as to temperature, pressure, and dwell time settings. After applying the heat transfers to the fabric swatches, there are a few tests to check for compatibility between the transfer and fabric:
Cut the applied transfer in half and conduct a standard wash and rinse test using one piece of the cut sample. Retain the other half as the control sample.
Once the wash and rinse process is complete, take the washed piece and compare it to the unwashed control and view any differences between the two.
Check for color consistency, scratch and rub resistance, and transfer adhesion to the fabric.
Evaluate the overall results of the tests to determine if the transfer and fabric combination has produced quality results. If the transfer exhibits signs of deterioration after the wash, then the fabric and transfer collaboration and heat press application method are the top targets for inspection. Transfer manufacturers should be willing to collaborate with you in successfully figuring out a solution.