Hello, I'm Rob, the commercial director for Nettl of America. Ten years ago, I owned a design and print shop in the U.K. As time passed, we saw the needs of our clients start to change. Nowadays, clients need much more than print. So, I was tasked with evolving that business into a new format that could service all the things clients now need. We called it Nettl. Since then, I've been working to grow the network by partnering with other print businesses to help them evolve and grow like we have. One of those partners is Mike.
Hi, I'm Mike, the owner of Cox Printers in Linden, New Jersey. We've been providing print services to local and national clients for over 30 years. From rack cards to booklets, from uncoated to spot UV, we've built a loyal client base. As the client's business grew, their spend with us increased too — good times.
However, over the last couple of years, we've seen the needs of clients change. Sure, they still need print, but it's not the only thing that gets their marketing buck these days. Websites, SEO, PPC, and social media often come first. We wanted a share of that spend. A larger share of our clients' wallet. I think the pandemic has just accelerated a problem that's been looming over all of us in the print industry for a while. Marketing spend is spread across more channels, and print can get the thin end of the wedge.
I thought that whoever does the website and SEO will likely take the business card PDF and just upload it to an online trade printer. For us, that's a lost client and lost revenue.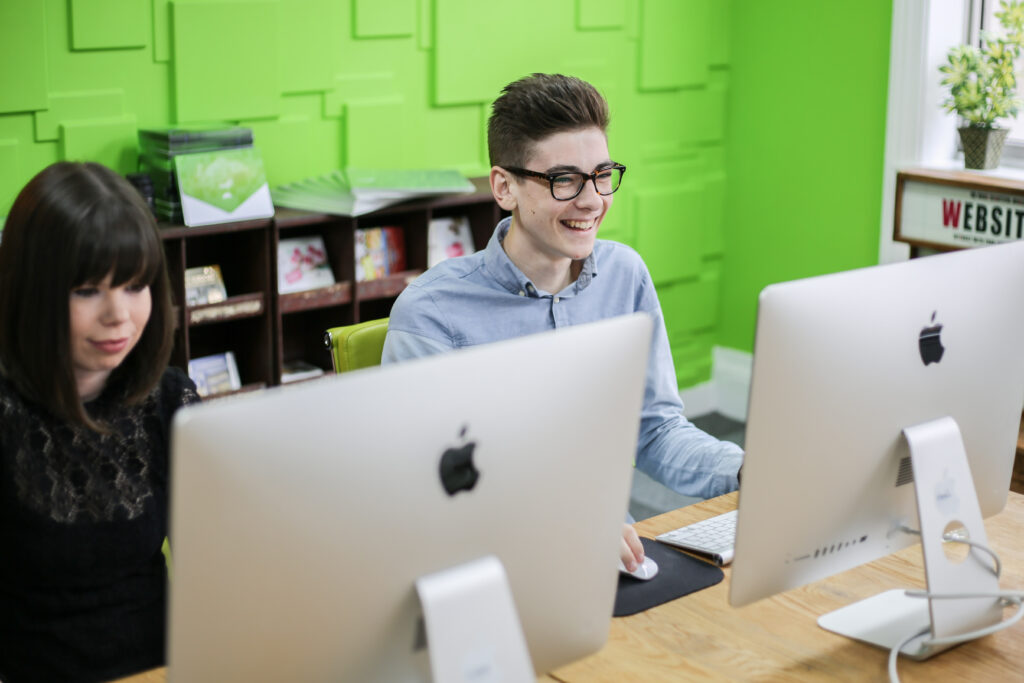 As we started seeing paper prices increase and stock issues became more prevalent, we decided that to grow our print sales we needed to have more dexterity. Win the website; Win the SEO; then we'd win the print. In fact, there's no reason we couldn't service everything clients now need. Become a one-stop-shop. We'd have stickier clients and increase their annual spend with us.
To do this we needed systems, software, training, support, and marketing to help us achieve our goals, without having to invest heavily, employ new people or take on a load of risk. We'd met Rob and his team the previous year, and now our experience was starting to align with theirs, so we decided to join Nettl.
Now we're selling websites, building recurring revenue with SEO and social media campaigns, managing our workflow efficiently, and winning more print work.
It's changed our business so much I thought I'd share the details of a typical day inside Cox Printers.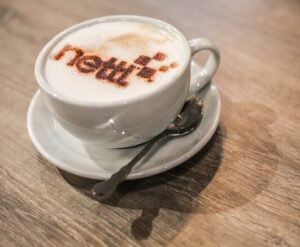 9 a.m. – Coffee. Then another coffee. I've got time for two nowadays. The Nettl System runs our studio, managing our customer data, automatically doing our invoicing, chasing and collecting payments, creating websites, launching SEO campaigns, and ordering print online.
Pro tip: Improve your customer experience. Make your studio visually appealing. Use powerful CRM tools to improve your pipeline management. Monitor your clients' interactions to personalize communications. Engage your clients with design-led proposals, beautiful quotations, and value-adding marketing content.
First things first, I'll host the morning team meeting. The system generates a daily summary each morning. This helps us to plan our time quickly and efficiently then delegate tasks to various team members.
9:30 a.m. – We have a bunch of in-house print equipment, so we use the Nettl Dashboard to understand how much is in the production workflow, where jobs are in their lifecycle and when artwork is required from a client. This has automated our internal workflow and our daily production meetings are completed pretty quickly.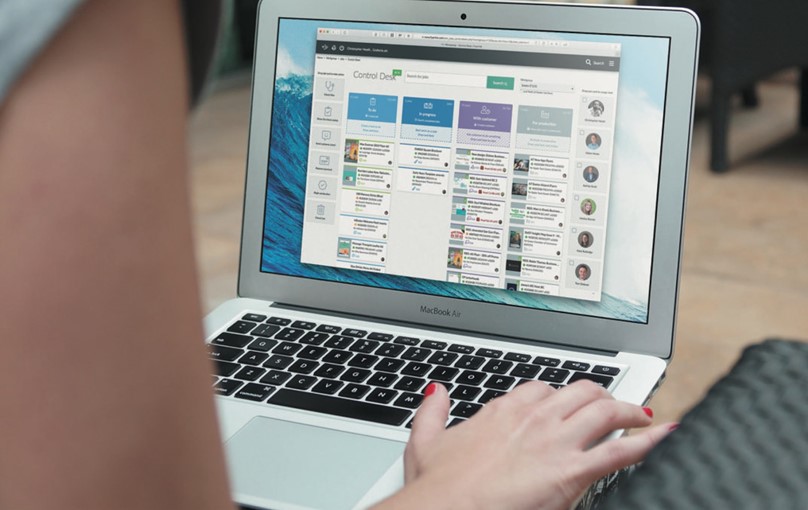 10 a.m. – Print is still the core part of our business but with pre-flight software and automatic proofing, we've made it more efficient. We're no longer burning up the team's time on the admin or operational work. Remember, time is money.
11 a.m. – Time for a client meeting. A new local business is looking for a website. They've used our Instant Web Quote tool to start the conversation and now it's time to use the consultative skills we've learned through our training to understand the client's brief and create a quote.
Pro tip: Upskill your team. Employing new people is hard. Getting them up to speed and supporting them takes time. Focusing on getting more from your existing team is the key to growth. Expert-led training will increase the contribution of your team and minimize staff churn.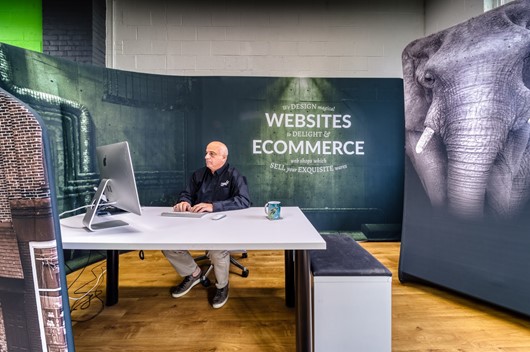 12 p.m. – Meeting goes well, so time to send the prospect a proposal detailing the project, components, and costs. We use the proposal tool in our system to automatically generate this for us. Then, we share it online with the client.
12:30 p.m. – A quick check of my emails before the next meeting. We've had a few online print orders. We're finding more clients want to order outside of our opening times. I dread to think of how many print jobs we lost last year. The Nettl system lets clients order, pay and upload design files online whenever. Those orders are file checked, proofed, and processed automatically. Some of those jobs go directly to Nettl's production facility, some of them come to our in-house production team.
Pro tip: Embrace web-2-print. Do more with your clients online. Now, more than ever clients want to order from you at a time that suits them. If that's when you're closed, that's an order lost. Allowing clients to "self-serve" the transactional purchases allows your business to focus on the higher value consultative sales.
1:30 p.m. – I've just had a notification that the client has accepted the website proposal online. Even better, the client has paid the deposit virtually and uploaded some content.
This is a simple five-page WordPress brochure site, so I'll get my designer here to use the integrated WordPress website builder in the Nettl system to design and build it. A couple of clicks and my designer can create the WordPress install, add a domain name then start designing the site in the same way he'd design a leaflet in InDesign. The central Geek team at Nettl will help if we get stuck. Having access to a dedicated support team is critical to success when you're just getting started with something new.
Pro tip: When diving into the world of website building, find a system, that doesn't require a developer or coding skills and has an established support network that is on hand to help you when you get stuck.
Sometimes, projects come in that are a little more challenging or with a deadline that's beyond our capability, for those we can use the Nettl Creators. A centralized network of creatives can then design and build the whole thing for us. Meaning we can say yes more often.
2 p.m. – Time for the next meeting. Ben launched a client website last week and now we're planning how to get traffic to it. I'll talk to him about using AdWords in the short term, then SEO and print as solutions after that. I'm sure he also mentioned an upcoming exhibition. He'll need a fabric display stand, business cards, leaflets, and handouts. This will likely be a big print order. Situations like this are especially pleasing because we only scored this job because we delivered him a website.
Pro tip: Clients don't have the time to explain their creative brief to multiple supplier businesses, they'd prefer to use one vendor close to their business who has an established business, and a good reputation.  Adding the services clients are prioritizing nowadays, like website design, SEO, PPC campaigns, and fabric displays, gives you more relevant reasons to talk to your existing clients and more routes to win new clients. Service these needs and the print orders will follow.
3 p.m. – I'll have a quick check of the production dashboard and a chat with the manufacturing team, then I've got some reports to send. We've built up several ongoing SEO campaigns for our clients. We've been trained on how to sell it and manage it, and once launched, Nettl's central SEO team does "the doing" for us. They write the content, build the links, and make the magic happen to get the site climbing up Google rankings. We love SEO as it's recurring revenue. Sell it once. Get paid every month.
Pro tip: Sales of SEO packages have increased month on month through the pandemic. More and more clients now want to be found online. Helping your clients promote themselves online gives you the opportunity to help them promote themselves "offline" too, with your core print services.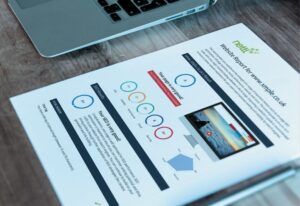 3:30 p.m. – I've exported the reports and performance from the system. I'll use them to talk the client through the progress. Of course, I'll use this update meeting to find the client's next print opportunity too.
Pro tip: Monthly updates on the progress of online campaigns are the perfect time to ask about upcoming marketing plans and how the campaigns can be backed up with offline tools such as posters, leaflets, and direct mail.
4:30 p.m. – The final task of my day is to set up the marketing campaigns for next month. My system has a library of co-branded campaigns. E-blasts, direct mail, videos, and social media posts ready to go. I'll choose the right one for us to use next month, choose which clients I want it to go to, then click go. The rest is automated, so I've got time for one last coffee.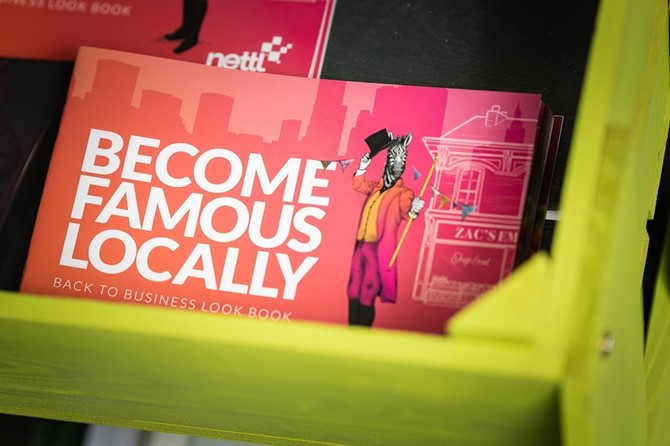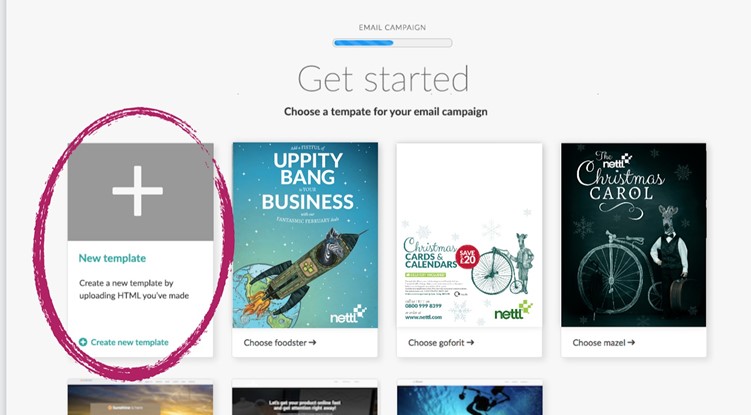 5:00 p.m. – Ah, the phone. "Hello, Mike speaking… A reorder… Sure… just give me a moment." I find the client in the system, visually see all his previous orders, and simply click to execute the reorder. No rummaging through job bags, searching for PDF files, typing up an order form. "Hello, yes, I've found it. The order confirmation is in your inbox. Just click to accept. Thanks, speak soon."
Pro tip: Automate. Your time is valuable. Time is money. So, use smart systems to take care of client touchpoints automatically. Reduce the time your business spends on admin, order setup, file-checking, invoice generation, payment collections, and more. Use the time saved to do more important things. like sales and billable activities.
5:15 p.m. – I'm going to sneak off early. At 5 p.m. I used to reconcile payments, create invoices, do admin, and punch all the transactional data into QuickBooks, but now it's all automated and integrated. I think I can beat the traffic if I'm quick. Bye!
Over the last few years, the print industry has found it tough. We've seen clients spend less on print and more on digital services. More investment in websites, online booking, and e-commerce shops. More digital marketing, more search engine optimization, and more email campaigns.
By servicing these new needs, we've been able to retain and grow our clients' print spend now that demand is returning. Sure, achieving business evolution alone is challenging. It takes a lot of time and investment. There are pitfalls, traps, and challenges along the way. Partner with someone who has learned the lessons and perfected the process. Good luck to everyone in 2022.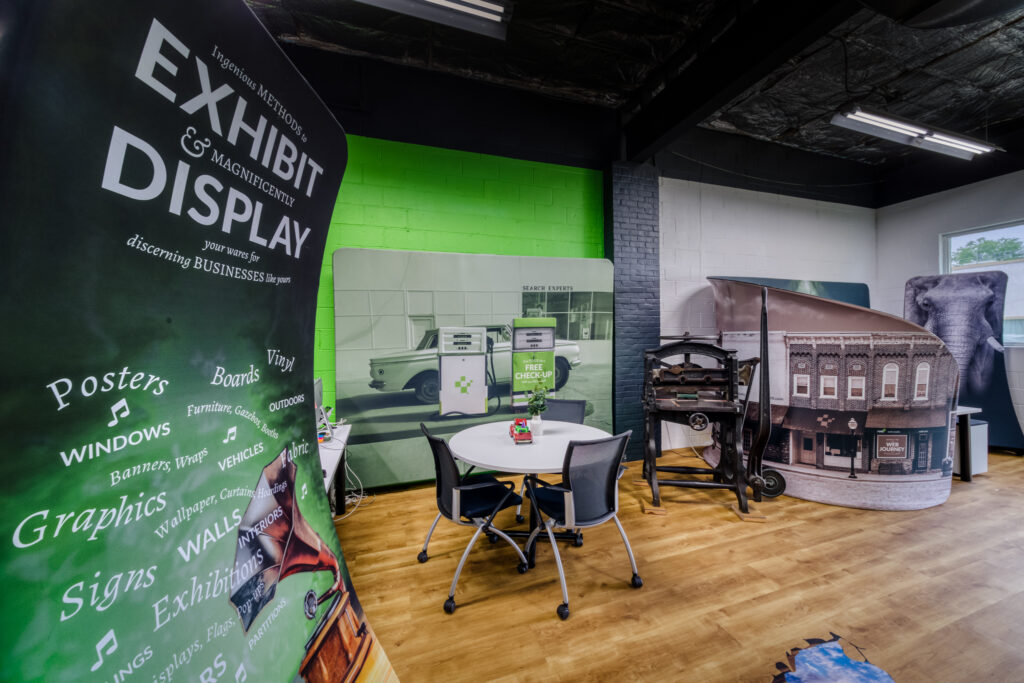 Learn more about how Nettl can help grow your business, click here to arrange a demo or request an info pack, email [email protected] or call 1-800-786-3885.