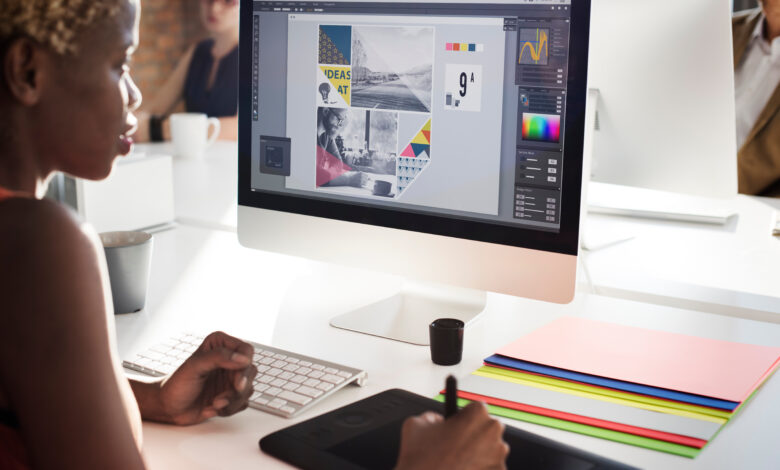 Gone are the days of huddling in the conference room to conduct whiteboard brainstorms. No longer are we hovering over shoulders to see the next iteration of a design project. The "future of work" is here, and expectations are high for designers to continue with pre-pandemic levels of productivity and creativity while not actually working in the same room.
Remote work has changed how we collaborate and communicate about design projects from concept to execution. To promote collaboration and produce meaningful work, design teams must have access to tools that make processes quick and seamless, allowing for more time to do what designers do best: create.
A survey of 1,000 U.S. workers revealed that 46% of respondents said they would consider leaving their job due to poor collaboration tools. The percentage is even higher for Generation Z and millennials. A whopping 67% of Gen Zers and 50% of millennials would consider leaving their jobs due to poor collaboration tools. Design leads, HR managers, and executives alike should take note.
How to keep designers and help them accomplish their goals
In a turbulent hiring market, it's more imperative than ever to ensure your top talent stays satisfied and has tools that empower them to focus on their individual creative processes. Leadership must buy into the collaborative process, advocating for the right tools to help designers accomplish their goals.
Here are some ways to do that:
1. Invest in cross-platform collaboration tools
Cross-platform collaboration tools are imperative for a design team's success and satisfaction. Especially in a distributed workforce, the right tools are necessary to ensure collaborative continuity. The same survey revealed that 64% of respondents believe better collaboration would improve innovation, creativity, and engagement. The tools your designers use matter.
For designers working in remote and hybrid settings, the ability to work and collaborate on any device is imperative for project continuity. Whether on a desktop, tablet, or phone, designers should be able to access and edit projects with a seamless user experience easily.
With distributed teams across offices and, often, across continents, your tools should also allow multiple team members to seamlessly work on the same project simultaneously to streamline and simplify communication and editing processes. The survey showed that nearly half of respondents (42%) believe they'll save three to five hours a week if they have the right collaboration tools.
2. Don't skimp on training
Once you have the right tools in place, you must empower your designers to use those tools correctly. This is especially true for Gen Z employees with limited work experience who may not have previously been exposed to collaboration tools. Even more, senior-level graphics professionals perhaps have not used specific collaboration tools before and thus, may be apprehensive about using them.
In the same survey, 37% of respondents believe they haven't had the proper training to use their collaboration tools effectively, while 32% claim their co-workers don't know how to use them. That's a substantial amount of employees who aren't comfortable with their tools. We may assume that graphic designers are more "tech-savvy" by nature, but it is harmful to assume your employees all feel confident when using the tools their employers provide.
3. Listen to your employees and respect their personal preferences
One thing we've found during the era of remote and hybrid work is that the nine-to-five, one-size-fits-all approach to the workplace is outdated and doesn't give individuals the flexibility they need to be their most creative and productive.
Graphics professionals are naturally creative individuals, and the creative process can be a personal experience for each designer. The right tools will enhance, not hinder, their creative processes. Get employee buy-in when choosing collaborative tools and follow up with them to see where improvements can be made. People do their best work when they feel supported and empowered
Your people are your business, and leaders must advocate for employees to have the right tools and processes to make their organization a place where people want to work. Ultimately, it's crucial to listen to the needs of your workforce, provide tools that empower them, and advocate for their success to make the future of work — work.